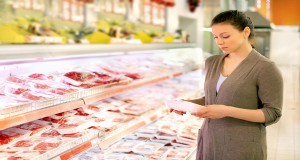 June 10, 2015
WASHINGTON, DC – Consumers Union, the policy and advocacy division of Consumer Reports, in a letter urged House lawmakers to oppose a repeal of country of origin labeling (COOL) in today's floor vote. The standards require certain meat products to indicate where the meat or chicken was born, raised and slaughtered.
The legislation (H.R. 2393) comes in the wake of a World Trade Organization ruling against the U.S. rules for COOL, saying they put Mexican and Canadian meat imports at an unfair disadvantage. But the proposed repeal goes even further than the WTO case, repealing COOL labels for products, like chicken and ground meat, that were not even considered by the case. Consumers Union cautioned lawmakers from doing away with the labeling standards and urged the U.S. to negotiate a settlement with Mexico and Canada.
"When consumers shop for food, they deserve – and continually tell us that they want – to know where it comes from. These labels provide valuable information to shoppers and can help them make informed decisions if, for example, there a foodborne illness outbreak," said Jean Halloran, Director of Consumers Union's Food Policy Initiatives. "Congress passed country-of-origin labeling in a sound democratic manner after much debate and compromise, and it has withstood legal challenges from industry and other attempts at delay. To repeal COOL now would leave consumers in the lurch the next time they go shopping.
"Congress should not be intimidated by other countries' efforts to water down our standards. We strongly urge lawmakers to vote no on this effort to repeal COOL today," said Halloran.
For a copy of the letter, contact Kara Kelber or David Butler.
***
Contact: David Butler, dbutler@consumer.org, or Kara Kelber, kkelber@consumer.org, 202-462-6262