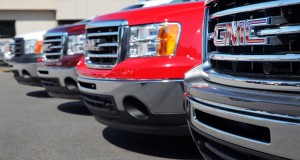 Thursday, June 5, 2014
Consumers Union statement on General Motors' ignition-switch report
WASHINGTON, D.C. –  General Motors today released a report on the internal investigation of its failure to recall millions of cars with defective ignition switches linked to at least 13 deaths and 47 crashes for more than a decade.  The automaker said it had dismissed 15 employees and disciplined five others, blaming the problem on "a pattern of incompetence and neglect."
Since mid-February, GM has recalled 2.6 million older-model Chevrolet Cobalts, Saturn Ions and other small vehicles because the ignition can slip out of the "run" position and shut down the engine, which can disable the power steering, brakes, and air bags.  While GM has officially reported 13 fatalities stemming from the defect, some attorneys and safety experts have said the death toll could be much higher.
Ami Gadhia, senior policy counsel for Consumers Union, the public policy and advocacy division of Consumer Reports, said, "The report and the dismissals are the latest steps by GM to try to address this debacle, but there are still unanswered questions about how the company allowed these problems to persist for so long.
"This report is not the end of the road for GM.  A Justice Department investigation is ongoing. The automaker has reportedly handed over to Congress a million pages of documents to review, and we expect more hearings on Capitol Hill this summer.
"GM has said it will compensate the families whose loved ones were killed and those who suffered serious injuries, but we were expecting to hear more specifics about how and when.  So far, it's mostly promises that the automaker will do the right thing.  We're going to keep pressing GM to follow through and make good on its commitments.
"There are several bills in Congress that would crack down on some of the problems that have surfaced.  One bill would require automakers to provide more information about deaths and injuries to the National Highway Traffic Safety Administration, which would make that information available to the public in a searchable, user-friendly format. Another bill would provide NHTSA the necessary budget for more inspections and oversight, as well as increase the penalties for manufacturers that violate federal safety standards.  Today's report is just the latest reason for Congress to move quickly on reforms that could prevent a tragedy like this from happening again."
***
Contact: David Butler, dbutler@consumer.org, or Kara Kelber, kkelber@consumer.org, 202-462-6262