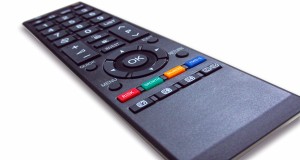 WASHINGTON, D.C. — Charter Communications today announced a deal to acquire Time Warner Cable.  If the proposed merger is completed, it would combine Charter, the nation's fourth-largest cable provider, with TWC, the second-largest cable provider.
Consumers Union, the advocacy arm of Consumer Reports, said the Charter-TWC merger demands tough scrutiny by federal regulators to ensure that consumers are not harmed.
Last month, Comcast dropped its bid to acquire Time Warner Cable after the Justice Department and Federal Communications Commission signaled they would oppose the deal.  Consumers Union and other public interest groups opposed the Comcast deal.
"One of the biggest questions about Charter and Time Warner Cable is whether the deal is in the public interest.  Frankly, we're skeptical.  When it comes to cable consolidation, history teaches us to be very concerned about the benefits for consumers," said Delara Derakhshani, policy counsel for Consumers Union.  "Prices for cable and broadband continue to go up, and customer service is dismal.  In a customer satisfaction survey of 17 cable providers by Consumer Reports, Charter ranked 14th, and Time Warner Cable was 16th.  We're going to meet with federal regulators to make sure the consumer perspective is heard."
***
Contact: David Butler, dbutler@consumer.org, or Kara Kelber, kkelber@consumer.org, 202-462-6262