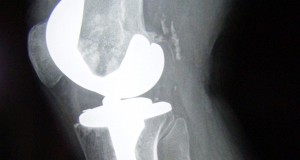 Monday, August 11, 2014
Consumers Union sends petition to FTC on hip and knee replacement warranties
More than 12,000 people urge FTC to consider importance of warranties as it evaluates Zimmer-Biomet merger
Consumers Union, the advocacy arm of Consumer Reports, today sent a petition to the Federal Trade Commission, urging commissioners to consider the competitive importance of warranties for hip and knee implants as they evaluate the proposed merger of implant manufacturers Zimmer and Biomet.
More than 12,000 people signed the petition by Consumers Union's Safe Patient Project.  The petition points out that Biomet is currently the only hip and knee implant manufacturer that offers a warranty on these types of products.  While Consumers Union is urging manufacturers to offer more comprehensive warranties, consumers should not lose the protections that are currently in place.
Consumers Union's Safe Patient Project has called on medical device manufacturers to provide warranties to cover the cost of replacing a hip or knee implants that fail prematurely because of a product defect. Warranties would also give consumers a better understanding of how long an implant is expected to last and a clear process to follow in the event that it fails prematurely.
Today's letter to the FTC, which includes petition signers, is online here. The organization has collected personal stories from people with hip and knee implants. For more information, please contact David Butler at Consumers Union at dbutler@consumer.org or 202-462-6262.
***