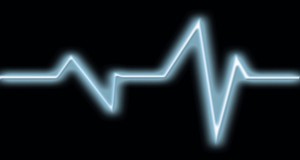 Tuesday, July 18, 2017
WASHINGTON, D.C. — Having failed to  generate enough support to move forward on the Better Care Reconciliation Act (BCRA), Senate leadership has  announced that the Senate will move forward on repealing the Affordable Care Act (ACA) without any plan to replace it. The repeal would take effect in two years.
Consumers Union, the policy and mobilization arm of Consumer Reports, strongly opposes repealing the ACA and has previously warned of the drastic consequences consumers would face if lawmakers continue on the path towards repealing the ACA without simultaneously enacting a comprehensive plan to provide affordable, accessible health insurance coverage.
Betsy Imholz, Special Projects Director for Consumers Union, said "This path to repeal is just as dangerous as the Senate's replacement plan. The uncertainty created by Congress has scared off insurers, hurting the marketplace and consumers in real time. A full repeal of the Affordable Care Act without any replacement plan would trigger a financial, medical, and public health crisis. By simply repealing the ACA and abdicating their responsibility to consumers, Senators would be causing the same problems they had with their replacement plan — millions uninsured, skyrocketing premiums, market instability and no protections for those with preexisting conditions are only the beginning of these disastrous consequences.
Consumers Union Fact Sheet: Repealing the Affordable Care Act without an Adequate Replacement Threaten Consumers' Access to Care and Coverage
"It's time for Congress to move on, do the right thing and work constructively in a bipartisan way to strengthen the ACA and ensure that all consumers have meaningful, affordable health coverage," Imholz said.
PLEASE NOTE: Consumers Union can connect reporters with consumers who have benefitted from the Affordable Care Act. For more information, contact Kara Kelber at kara.kelber@consumer.org.