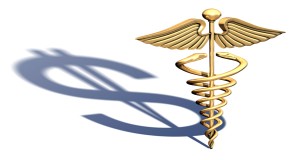 Tuesday, September 5, 2017
WASHINGTON, D.C. — Consumers Union, the policy and mobilization arm of Consumer Reports, today sent a letter to the Senate HELP Committee outlining recommendations to strengthen and stabilize the individual and small group health insurance markets. The recommendations come as the Committee is set to begin hearings this week to address stabilizing the insurance marketplaces.
The consumer group highlighted three immediate, bipartisan solutions lawmakers should take to protect consumers:
Permanently fund the Cost-Sharing Reduction (CSR) payments to end the month-to-month uncertainty about whether these payments will be made to carriers.
Create a permanent reinsurance program, based on the previous and successful federal reinsurance program, in order to address affordability of individual and small group insurance and improve insurer confidence in the market.
Ensure the broadest risk pool possible by maximizing enrollment with well-funded outreach and enrollment efforts and resolving the "family glitch" so families that have been locked out of insurance because of cost can attain coverage and broaden the risk pool.
Betsy Imholz, Special Projects Director for Consumers Union, said, "The uncertainty in the insurance marketplaces has reached an unprecedented level, and we're seeing the adverse consequences for consumers now. Without action from Congress to stabilize the situation, consumers will face fewer insurance choices with much higher price tags. Our recommendations are straightforward, consumer-first actions that lawmakers should take to give insurers more certainty, strengthen the marketplaces and ensure that consumers can access affordable care."
FACT SHEET: A Bipartisan Approach to Stabilizing the Private Individual and Small Group Marketplaces
Imholz continued, "After months of contentious debate over health care, these hearings could put Congress on the right path to do something constructive and meaningful for consumers, and we applaud Senators Alexander and Murray for their leadership. We hope that all lawmakers will follow their example and work together to strengthen the insurance markets, ensure access to coverage, and protect consumers across the country."
The full letter sent to the Senate is available here.