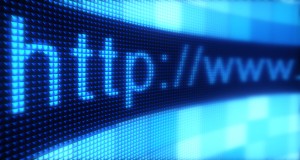 Wednesday, May 16, 2018
WASHINGTON, D.C. — Consumers Union, the advocacy division of Consumer Reports, today applauded the Senate's vote to overturn the FCC's repeal of net neutrality rules. The legislation would restore protections that prevent internet service providers (ISPs) from blocking, slowing, or giving preferential treatment to any internet content.
Jonathan Schwantes, senior policy counsel for Consumers Union, said, "Today's vote is a turning point in the fight for the future of the internet. Restoring the FCC's net neutrality rules would ensure that the internet remains the open and level field we've come to know and value. Without net neutrality protections, internet service providers will decide who wins and who loses on the internet. Small businesses and innovators will face an uphill battle to compete online, and consumers will end up paying higher prices for the internet access and speeds they already pay dearly for today."
Since the FCC voted to repeal the net neutrality rules in December, millions of consumers across the country have come out in support of net neutrality. Consumers Union, a longtime supporter of net neutrality rules, brought consumers to Capitol Hill and met with the FCC to advocate for the rules. The organization also mobilized consumers nationwide to urge lawmakers to vote in favor of today's resolution, and it editorialized in favor of net neutrality.
And poll after poll has shown bipartisan support for net neutrality rules. A recent nationally-representative survey by Consumer Reports found the majority of Americans support net neutrality rules to prevent internet service providers from blocking or discriminating against lawful content on the internet, while 67 percent who disagree that providers should be able to choose which websites, apps or streaming services customers can access.
The consumer group urged House lawmakers to follow suit and pass legislation supported by millions of consumers across the political spectrum.
"This vote faced an uphill battle in a tough environment and today's victory should send a message to all lawmakers. The Senators that voted yes today acted on behalf of the overwhelming majority of Americans, both Democrat and Republicans, who have voiced their support for net neutrality rules. We urge the House of Representatives to follow their bipartisan leadership and pass this legislation to ensure the internet remains open and competitive for all," Schwantes said.
***