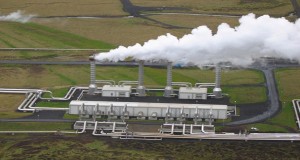 Monday, June 2, 2014
Consumers Union on EPA's Clean Power Plan to reduce carbon pollution, other emissions from power plants
WASHINGTON — The Environmental Protection Agency (EPA) today unveiled its Clean Power Plan, which seeks to reduce carbon pollution from the nation's existing power plants by 30 percent below 2005 levels by the year 2030.
Consumers Union, the policy and advocacy division of Consumer Reports, has advocated for reforms to reduce harmful air pollution in order to improve public health.  Today's proposal by EPA would establish new standards that would significantly reduce carbon pollution as well as pollutants that lead to soot and smog.
George Slover, senior policy counsel for Consumers Union, said, "We are pleased that the EPA is taking these steps to reduce carbon and other emissions from power plants.  Consumers will benefit tremendously from cleaner air as well as more efficient delivery of power to their homes. The EPA's proposal is appropriately measured, working with states and building on existing efforts, to set meaningful goals while providing enough flexibility for power plants and consumers to use all practical means to help reduce emissions.  We look forward to working with EPA and others during the comment period to ensure that the proposal is tailored to fulfill these important objectives while maximizing consumer benefits."
***
 Contact: David Butler, dbutler@consumer.org, or Kara Kelber, kkelber@consumer.org,202-462-6262.