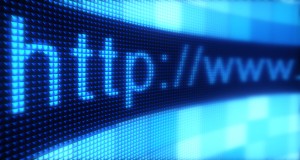 Tuesday, November 21, 2017
Consumer Reports survey: 57 percent of Americans favor strong net neutrality rules; 67 percent say internet service providers shouldn't be allowed to choose which sites, apps, streaming services their customers can access
WASHINGTON, D.C. — Federal Communications Commission Chairman Ajit Pai today circulated a final draft order that would repeal the FCC's net neutrality rules that require internet providers to treat all legal web traffic equally.
Consumers Union, the policy and mobilization division of Consumer Reports, is a longtime advocate for net neutrality rules to keep the internet free and open.
Jonathan Schwantes, senior policy counsel for Consumers Union, said, "If the FCC approves this proposal, it would be an enormous loss for consumers. Repealing the net neutrality rules would give internet service providers more power and control over the websites we can visit, and it would make it harder for small businesses and innovators to compete online. This move would likely lead to consumers paying higher prices for the internet access and speeds they have today.
"Strong net neutrality rules are vital to consumers' everyday lives and essential to preserving the internet as we know it today—an open marketplace where websites large and small compete on equal terms and where information and ideas move freely. This proposal gives an internet service provider the green light to give preferential treatment to some sites and apps, while saddling others with slower speeds and higher hurdles to reach consumers. Our surveys show that most Americans want strong standards for net neutrality, but the FCC is headed in the opposite direction," Schwantes said.
A recent nationally-representative survey by Consumer Reports says the majority of Americans support net neutrality rules to prevent internet service providers (ISPs) from blocking or discriminating against lawful content on the internet.  The CR survey finds 57 percent of Americans support the current net neutrality rules, while 16 percent oppose them and 27 percent did not state an opinion. The survey shows strong opposition to practices by ISPs that are prohibited by the rules today, such as the 67 percent who disagree that ISPs should be able to choose which websites, apps or streaming services customers can access.
The FCC approved net neutrality rules in 2015.  In April the newly-confirmed FCC chairman Pai unveiled a preliminary plan backed by ISPs to undo the rules. The five-member commission is expected to vote on today's final plan at its next monthly meeting onDecember 14.
The Consumer Reports phone survey was fielded by ORC using a nationally-representative sample. The survey was conducted from July 20-23, 2017. The study was conducted using two probability samples: randomly selected landline telephone numbers and randomly selected mobile (cell) telephone numbers. The combined sample consists of 1,005 adults (18 years old and older) living in the continental United States. Of the 1,005 interviews, 504 were from the landline sample and 501 from the cell phone sample. The margin of error for the sample of 1,005 is +/- 3.1% at the 95% confidence level.  Final data is weighted by age, gender, region, race/ethnicity and education to be proportionally representative of the U.S. adult population.
***
Contact: David Butler, dbutler@consumer.org, or Kara Kelber, kara.kelber@consumer.org, 202-462-6262
Consumer Reports is the world's largest independent product-testing organization. Using its more than 50 labs, auto test center, and survey research center, the nonprofit rates thousands of products and services annually. Founded in 1936, Consumer Reports has over 7 million subscribers to its magazine, website, and other publications. Its policy and mobilization division, Consumers Union, works for health reform, food and product safety, financial reform, and other consumer issues in Washington, D.C., the states, and in the marketplace.