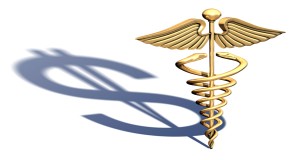 Saturday, September 12, 2015
SACRAMENTO, CA – In the final days of the legislative session, California lawmakers passed three bills that will help protect consumers from unfair out-of-pocket medical costs and prevent misleading insurer practices. The bills will benefit Californians by ensuring provider directories are kept up-to-date, capping prescription drug cost sharing, and limiting how much individuals covered by family policies must pay before their insurance kicks in.
"Too many Californians with health insurance still face unreasonable medical expenses, and have trouble learning which doctors are in their plan network," said Betsy Imholz, Special Projects Director for Consumers Union, the policy and advocacy division of Consumer Reports.  "These bills will help address these unfair health insurance practices so Californians can afford the care they need."
SB 137, authored by Senator Ed Hernandez, co-sponsored by Consumers Union, ensures accurate, up-to-date provider directories. It passed the Assembly on a strong bi-partisan vote, 69-9.  The bill will help ensure that consumers can find out which doctors are in the plan network as they choose which policy to buy and decide how to use the services they've paid for.
AB 339, authored by Assemblyman Gordon, caps prescription drug cost sharing at $250 for most coverage and prohibits the placement of most or all of the drugs to treat a condition on the highest cost tiers of a formulary.
AB 1305, by Assembly Bonta, ensures that individuals covered by family policies need only reach the individual deductible and out-of-pocket maximum before coverage kicks in. If the individual has high medical costs, that means coverage becomes available for example, when one family member has $5,000 in expenses rather than $12,500. This measure closes a loophole in current law and ensures family financial security in the event one family member has high medical expenses.
A fourth bill, AB 533, failed narrowly on the last day of the session.  Authored by Assemblyman Bonta, the measure would have protected consumers from surprise, out-of-network medical bills when they have received services at an in-network hospital or other health facility.
"We've heard from hundreds of California consumers who have sought treatment at a hospital in their plan's network, only to get hit with unexpected, costly bills from anesthesiologists and other doctors who were not in their plan network," said Imholz.  "State lawmakers should continue to work to ensure that consumers who seek care at an in-network facility never have to pay out-of-network co-pays, co-insurance, or deductibles."
A recent survey by Consumer Reports National Research Center showed that one in four Californians who were hospitalized or had a surgery over the past two years received a surprise, out-of-network bill when they thought a provider was in-network.  Surprise bills can run from the hundreds to tens of thousands of dollars, threatening family finances.
###
Contact:  Michael McCauley, mmccauley@consumer.org, 415-902-9537 (cell)