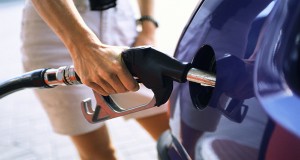 Thursday, September 12, 2013
Consumers Union Applauds New Fuel Economy Labels for Used Vehicles
WASHINGTON, DC – The Environmental Protection Agency (EPA) and Department of Energy today announced a new development in how consumers could shop for used vehicles. The agencies are making a new label available to car dealers that features EPA fuel economy estimates and CO2 estimates for used vehicles sold in the United States since 1984.
Consumers Union, the policy and advocacy division of Consumer Reports, applauded the move that could arm consumers with more information on the operating cost of a vehicle before purchasing.
Shannon Baker-Branstetter, policy counsel for Consumers Union, said, "Monthly gasoline costs can be higher than car payments, especially for used cars. Consumers may think that they're saving money by purchasing a less expensive vehicle, only to pay more at the pump over the life of the car."
The consumer demand for higher fuel economy only continues to build. The average fuel economy of new vehicles sold has reached a new high, according to findings from theUniversity of Michigan Transportation Research Institute.
Used vehicle sellers can create the new label electronically athttp://www.fueleconomy.gov/feg/UsedCarLabel.jsp. Dealers will have the option to download and include the label in both online advertisements and on vehicles.
"Fuel economy labels are valuable to all car buyers, so this action today addresses what has been an information gap for used car buyers," said Baker-Branstetter. "However, this is voluntary, so it is important for dealerships to provide customers with the labels.  If dealerships choose not to take this step to help their customers, Consumers Union will urge the EPA to require them to in the future."
###
Contact: Kara Kelber, kkelber@consumer.org, 202-462-6262