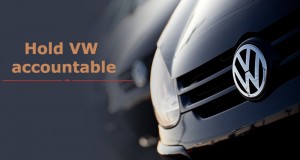 WASHINGTON, D.C.—Consumers Union, the policy and mobilization arm of Consumer Reports, today applauded final approval of a settlement package between Volkswagen and regulators regarding the automaker's cheating on emissions standards in nearly 500,000 2.0-liter diesel vehicles. Under the settlements, the company must take several measures to compensate consumers and the environment, including giving vehicle owners the option to take a buyback and investing in projects to counteract the environmental damage that has been done.
Laura MacCleery, vice president of policy and mobilization for Consumer Reports, said, "Volkswagen needs to make consumers whole, and this work starts today. We're pleased that consumers can choose which remedy works best for them and receive cash compensation regardless of their choice.
"We had recommended that the agreement clearly provide consumers with a right to opt for a buyback after the vehicle is fixed, to address consumer concerns that a fix may affect performance.  Although there was no change in the agreement, consumers should fully consider their options.  They should not hesitate to ask dealers for additional considerations.  This includes asking to return a car if they are unsatisfied with it after receiving an approved fix.
"As Volkswagen implements these settlements, we strongly urge the government to hold the company accountable every step of the way – the recall, clean-car investment, the pollution mitigation – everything. The regulators need to be tough watchdogs to make sure that Volkswagen lives up to its commitments, and ensure that unscrupulous dealers don't take advantage of consumers and mislead them about their rights."