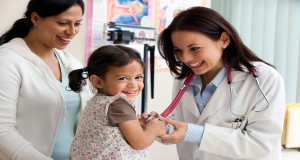 Monday, July 27, 2015
SACRAMENTO, CA — Consumers Union, the policy and advocacy arm of nonprofit Consumer Reports, today commended the state's health insurance exchange, Covered California, for negotiating low rate increases for Californians purchasing individual health insurance products. Consumers, on average, will see single digit increases if they stay with their current plan, and many consumers could see their premiums decrease in 2016 if they choose to change products. These proposed rate increases in California are in-line with the annual increase in national health expenditures.
"California's 'active purchaser' exchange has helped cut the number of uninsured in California in half and held overall rate increases to a steady, low rate again this year," said Betsy Imholz, Special Projects Director at Consumers Union. "While any increase in premiums may be hard on family budgets, this relatively small jump means California made sound decisions in establishing the structure and powers of the exchange and requirement that all plans meet Affordable Care Act standards."
Consumers should be aware that the announcement of proposed rate increases is based on weighted statewide averages. Because healthcare is local, rates between regions will vary. Consumers should look at proposed rates in their region rather than relying on averages.
The state's health plan and insurance regulators, the Department of Managed Healthcare and Department of Insurance, will subject these rate requests to another layer of review and could press for further reductions if they find any of the increase requests unjustified. As in prior years, Consumers Union will review carriers' rate requests in detail and submit comments to the Department of Managed Healthcare to ensure carriers' requests are justified. Those comments will be posted at www.ConsumersUnion.org and consumers will have 60 days to submit their own comments to the regulators. Rate filings and additional information are available on the following sites:
The proposed 2016 rates announced today, once finalized, will affect:
Over one million Californians who have already purchased insurance through Covered CA for 2015 and are coming up for renewal this Fall;
Those applying this Fall for coverage from Covered California in 2016; and
Those who buy certain individual policies outside of Covered California for 2016. The law requires companies that sell products in Covered CA to sell the same products outside of the Exchange at the same premium. (Note: Financial assistance, which nearly 90% of enrollees at Covered California receive, is only available for policies purchased through the exchange)
****
Contact:  Michael McCauley, mmccauley@consumer.org or 415-431-6747, ext 7606