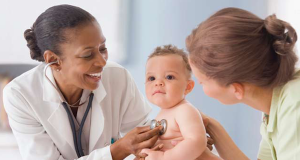 Thursday, July 31, 2014
Consumers Union Applauds Covered California For Reining in 2015 Health Insurance Rate Requests
Consumers Union, the policy and advocacy division of Consumer Reports, praised Covered California today for doing a good job of helping to keep health insurance rates in check for those buying coverage through the state's exchange.  On average, health insurance rates offered through Covered California for 2015 are increasing by 4.2 percent.
"The rates announced by Covered California today represent relatively modest premium increases and some consumers will actually see their rates go down," said Betsy Imholz, Special Projects Director, at Consumers Union. "Compared with previous decades of huge increases, this is a victory for consumers.  It shows that the Affordable Care Act and Covered California's negotiating efforts are fostering competition and tempering health insurance premiums."
The state's health plan and insurance regulators, the Department of Managed Healthcare and Department of Insurance, now will subject these rate requests to another layer of review and could press for further reductions if they find any of the increase requests unjustified.  Consumers also have 60 days, through October 1, to submit comments to the regulators.   For more information, see Consumers Union's guide to ratemaking and the ratemaking process
Unlike most state exchanges, California's Exchange, operating as an "active purchaser," negotiated with plans over the past two months over the rates proposed.  In addition to negotiation, other factors that contributed to reining in rates include the Exchange's extraordinarily high enrollment for 2014— roughly 1.4 million enrollees—which exceeded all expectations, and a healthier than expected risk mix. And, unlike some states, California required all individual market plans to come into compliance with the new rules for comprehensive coverage, which meant non-compliant plans were terminated, likely bringing healthier individuals in those plans into Covered California.
"While we are very pleased with these rate proposals, health insurance without any subsidy is still a big ticket item for most consumers," said Imholz.  Luckily, many Covered California enrollees will pay less for health insurance by getting financial help through federal subsidies that reduce their monthly premiums and other out-of-pocket costs."  Nearly 90% of California enrollees in 2014 received federal financial assistance, which is only available to those who purchase coverage through Covered California.
The proposed rates announced today, once finalized, will affect:
the more than one million Californians who already purchased insurance through Covered CA for 2014 and are coming up for renewal this Fall;
those applying for coverage from Covered CA starting in 2015; and
those who buy the same individual policies outside Covered CA for 2015 since the law requires companies that sell products in Covered CA to sell them  outside at the same premium.
There are currently roughly 4 million consumers in California without employer-sponsored coverage who purchase policies on their own.
###
Contact: Betsy Imholz, Consumers Union, 415-572-0042 (cell) or Michael McCauley, mmccauley@consumer.org or 415-902-9537 (cell)