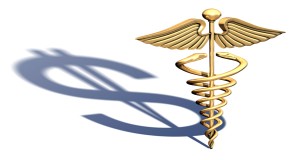 Wednesday, January 11, 2017
WASHINGTON, D.C. – Consumers Union, the policy and mobilization arm of Consumer Reports, today wrote to Congress warning of the drastic consequences consumers would face if lawmakers continue on the path towards repealing the Affordable Care Act without a comprehensive plan to provide affordable, accessible health insurance coverage.
"A move to repeal the Affordable Care Act without having any plan in place is a threat to consumers, providers, and our nation's health system as a whole. The millions of Americans who rely on the ACA for access to care could face the potential of no coverage, and the critical consumer protections that have benefitted everyone will be erased," said Laura MacCleery, Vice President of Policy and Mobilization for Consumer Reports. "Congress shouldn't send consumers back to a time when insurance coverage was out of reach for so many Americans. It is irresponsible to repeal the law without a simultaneous replacement that, at a minimum, maintains coverage and provides comparable consumer protections for those who are currently covered. It puts the entire market – and American families – at risk."
Click here, or visit www.ConsumersUnion.org/ACA, for the full letters.
PLEASE NOTE: Consumers Union can connect reporters with consumers who have benefitted from the Affordable Care Act. For more information, contact Kara Kelber at kara.kelber@consumer.org.
***