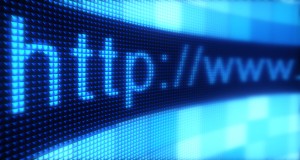 Wednesday, March 6, 2019
Consumer Reports Endorses "Save the Internet Act" Introduced Today
WASHINGTON, D.C. — Consumer Reports lauded legislation introduced by Congressional leaders today to restore robust net neutrality rules repealed by the Federal Communications Commission last year. The bicameral "Save the Internet Act" would reinstate protections that prevent internet service providers (ISPs) from blocking, slowing, or giving preferential treatment to any internet content, and prevent the FCC from reclassifying broadband in the future to weaken these standards.
Jonathan Schwantes, senior policy counsel for Consumer Reports, said, "This legislation gives consumers exactly what they want, an internet that is an open marketplace for all, and that puts the American people ahead of huge cable companies and internet service providers. Millions of consumers urged the FCC to scrap its plans to repeal the strong net neutrality rules passed in 2015, but the Commission ignored the overwhelming public support. Today's legislation will restore what consumers lost last year."
Consumer support for net neutrality rules has remained consistently high, with poll after poll finding bipartisan support for net neutrality rules. A nationally-representative survey by Consumer Reports found the majority of Americans support net neutrality rules to prevent internet service providers from blocking or discriminating against lawful content on the internet, while 67 percent disagree that providers should be able to choose which websites, apps or streaming services customers can access.
"The Senate passed a similar version of this legislation with bipartisan support just 10 months ago, and now should be no different. The future of the internet is too important to leave in the hands of powerful corporate interests. Consumer Reports strongly endorses this pro-consumer legislation, and will work hard to see it enacted into law this year," said Schwantes.