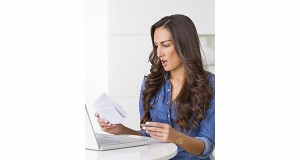 February 1, 2016
New Data Comes in Advance of Tuesday Forum to Push for Protections from Surprise Bills
Forty one percent of privately insured Georgia residents received a surprise medical bill where their health plan paid less than expected in the past two years, according to a new representative survey of 407 Georgia residents by the Consumer Reports National Research Center. Of those that received a surprise medical bill, 11 percent were charged at an out‐of‐network rate when they thought a provider was in‐network.
The new survey comes as Georgia consumer groups Georgia Watch and Georgians for a Healthy Future hold a public forum on potential fixes to help protect consumers from surprise out-of-network medical bills. The survey shows how much of a shock these out-of-network bills can be, as 66 percent of Georgia residents expected that if they went to an in-network hospital or surgery center all providers who treated them there would also be in-network.
Consumers Union, the policy and advocacy arm of Consumer Reports, urged state lawmakers to move forward on legislative fixes to help prevent these types of surprise bills.
"In an emergency situation, the last thing on a consumer's mind is to check whether every provider they see – and often don't even get to meet – is covered by their insurance plan. But even if you go to a hospital in your network, the unfortunate fact is that there is no guarantee that all your treatment will be treated as in-network," said Julie Silas, Senior Attorney for Consumers Union. "This survey shows how common these surprise out-of-network bills can be. But consumers shouldn't be the losers in the billing tug-of-war between doctors and insurers. We urge lawmakers to make this issue a priority and move forward on legislation that would protect consumers from surprise medical bills."
After hearing from thousands of consumers who had been hit with surprise medical bills, Consumers Union launched the End Surprise Medical Bills campaign to help put an end to these unfair bills for good. Consumers can visit EndSurpriseMedicalBills.org to share their surprise medical bill story, sign our petition, or use our Insurance Complaint Tool for state-specific assistance, resources and information. Consumers Union is also working in several states, including Georgia, to help pass legislation to strengthen protections against surprise out-of-network medical bills. The group was been a proponent of laws banning balance billing in California, Connecticut and New York, which went into effect last year.
The forum, Getting What You Pay For: Consumer Protections for Network Adequacy, Surprise Medical Bills, and Provider Directories, will begin Tuesday at 8 AM at the Georgia Railroad Depot in Atlanta. For more information, visit http://healthyfuturega.org/events/.
PLEASE NOTE: Consumers Union can connect reporters with consumers who have been hit with surprise medical bills.  For more information, contact Kara Kelber at kara.kelber@consumer.org.
Methodology
This online survey was fielded by GfK from December 17, 2015 – January 11, 2016 to a representative sample of adult Georgia state residents.  The target population consisted of the following: 18+ Georgia residents who have private health insurance; 407 Georgia residents qualified for the survey.  The Georgia state sample was targeted using GfK's Profile data.  The data were statistically weighted so that respondents in the survey are demographically and geographically representative of state population.  Margin of error is +/- 6.6%.
***
Contact:  David Butler, dbutler@consumer.org or Kara Kelber, kara.kelber@consumer.org, 202-462-6262