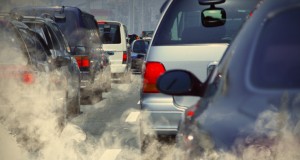 WASHINGTON, D.C. — A bipartisan group of governors from 23 states has joined California in calling on the Trump Administration to preserve the current federal rules for auto emissions that are set to save Americans billions of dollars over the next several years.
"These governors, Republicans and Democrats, agree that these standards are common-sense rules that will save drivers billions of dollars, if the standards are left in place," says Shannon Baker-Branstetter, Manager of Cars and Energy for Consumer Reports.  "This is a bipartisan pledge in support of rules that benefit all consumers, when it comes to our wallets, and when it comes to public health."
Consumer Reports says the federal government's current clean car standards provide automakers with reasonable, achievable, and agreed-upon benchmarks that were set for the entire country in 2011 through 2025. Consumer Reports testified before a U.S. House of Representatives committee in June that a proposed rollback of the standards would cost new vehicle buyers an additional $3,300 over the life of the vehicle, on average.
In a nationally representative survey, Consumer Reports found that fuel economy is the number one attribute vehicle owners would like to see improved in their next car, beating out purchase price, vehicle size, horsepower, and style, among other features. Eighty-five percent of Americans agreed that automakers should continue to improve fuel economy for all vehicle types, and that the standards in place are worthwhile goals.
Contact: David Butler, dbutler@consumer.org, 202-462-6262
***
Consumer Reports is an independent, nonprofit membership organization that works side by side with consumers to create a fairer, safer, and healthier world. For 80 years, CR has provided evidence-based product testing and ratings, rigorous research, hard-hitting investigative journalism, public education, and steadfast policy action on behalf of consumers' interests. Unconstrained by advertising or other commercial influences, CR has exposed landmark public health and safety issues and strives to be a catalyst for pro-consumer changes in the marketplace. From championing responsible auto safety standards, to winning food and water protections, to enhancing healthcare quality, to fighting back against predatory lenders in the financial markets, Consumer Reports has always been on the front lines, raising the voices of consumers.