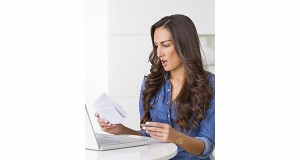 February 12, 2016
​​
COCONUT CREEK, FL – Floridians who have health insurance and follow all the rules for staying "in-network" are at risk of receiving a large surprise medical bill for out-of-network services. That may happen when consumers go to a network hospital and receive care from any hospital-based provider who is not in their network. According to a 2015 survey by the Consumer Reports National Research Center, 35 percent of respondents from Florida received a surprise medical bill stemming from an in-patient or out-patient hospital visit during the past two years.
Florida's legislature is currently considering a measure to protect consumers from these nasty surprises when a consumer does all the right things and has no ability or opportunity to choose a participating provider when receiving care at a participating hospital. The bills require the insurance companies and the physicians to resolve the charges without involving the insured patients. These are similar bills in the Florida House (HB 221 – Trujillo [R-Doral]) and Senate (SB 1442 – Garcia [R-Hialeah]).
"Passing a balance billing measure this year would greatly benefit Florida's consumers who are dealing with increasingly narrow networks on their insurance plans, "said Florida CHAIN's Policy Director Laura Brennaman. "This right solution will hold consumers harmless in any circumstance where they must go out of network through no choice of their own."
"There is no guarantee that all your treatment will be considered in-network — even at an in-network facility. Our survey results show that this balance billing is an ongoing problem," said Julie Silas, Senior Attorney for Consumers Union, the policy and advocacy arm of Consumer Reports. "While for some these bills might be a few hundred dollars, we hear from many Florida consumers stuck with thousands of dollars of surprise out-of-network bills. This proposed legislation is critical to protect consumers from these surprise bills."
The Senate version of the bill is being heard in the Banking and Insurance Committee on Tuesday, February 16.
Contact: Laura Brennaman I 239-400-4716 I Laura at FloridaCHAIN.org
Kara Kelber I 202-462-6262 I Kara.Kelber at Consumer.org