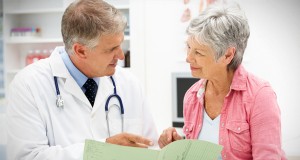 Below are the principles which guide our coalition's efforts to realize the full potential of electronic health information here in California
BENEFIT INDIVIDUALS: Electronic health information (EHI) should improve individual healthcare quality, safety, and efficiency. Patients should have ready and complete electronic access to their health data as well as relevant tools and educational resources. EHI must engage patients and designated family members in healthcare decisions. EHI must enable full coordination of patient care among diverse providers and systems. It must enhance the privacy and security of the patient's health information, and should aim to reduce costs for the consumer and the healthcare system.
BENEFIT POPULATION HEALTH: EHI should improve public health and communities at large, such as promoting healthy environments and preventing unhealthy environments; reducing and preventing chronic diseases, epidemics, and health disparities; promoting patient safety and preventing medical errors; measuring and reporting the quality and performance of providers and facilities, and the comparative effectiveness of treatments; and reducing the cost of healthcare overall.
eHEALTH FOR ALL: All Californians should have full and equal use of electronic health information and related technology and its benefits, including California's underserved low-income communities, communities of color, people speaking primary languages other than English, people with disabilities, seniors and youth, immigrant residents, and rural and inner-city communities.
PRIVACY AND SECURITY: EHI must promote trust and protect the privacy, security, confidentiality, and integrity of health data. EHI must protect against misuses of health data, including the denial and restriction of care or insurance coverage or restrict healthcare or insurance coverage; credit or other financial benefits; unsolicited marketing, employment or housing; and a patient's rights under the law, including a patient's rights in matters of law enforcement, national security, and immigration enforcement.
PARTNERSHIP AND HIT LITERACY: EHI and related technology should connect, providers, public health officials, and patients as partners in personal and public healthcare. Such partnership requires that patients be informed about how to use electronic health information exchange well, and about patients' rights, remedies, and responsibilities.
ACCOUNTABILITY: Entities that collect, access, or use health data, and the governmental agencies that oversee them, must be held accountable for realizing the benefits of EHI for California's patients and communities. They also must enforce the protections of EHI. Sufficient resources and adequate legal and financial remedies must exist to address breaches or violations. The benefits and protections of EHI are public goods, and enforcement proceedings should be transparent and public.