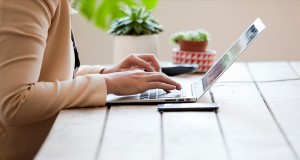 September 9, 2016
SAN FRANCISCO—Today, the California Energy Commission released its final staff report on energy efficiency standards for computers and monitors – the first such standards in the nation. Leading consumer groups responded with praise for the effort while reinforcing the need for industry to deliver the maximum possible consumer savings benefits. Computers and monitors account for up to 2.9 percent of electricity consumption in the residential sector and 7 percent of electricity consumption in the commercial sector.
The following are responses from representatives of national consumer groups:
Mark Cooper, Consumer Federation of America
"CFA commends the California Energy Commission (CEC) for producing a technology-neutral, product-neutral standard that will boost competition without undermining product performance.
"Digital devices use 500% more electricity now than they did a decade ago, so this new efficiency rule – which has been years in the making – is desperately needed. The new standards will save consumers energy and money, despite numerous concessions regulators made to the computer industry.
"The CEC's decision to modify the proposal recognizes the nature of the computing industry, including the rapid product design and refresh cycle of the market. And, it recognizes unique niche products. The Commission has moved in a direction that CFA has always advocated and supported, but it is absolutely critical that industry not abuse these sensible exceptions and that the CEC ensure that the exceptions do not become the rule."
Shannon Baker-Bransetter, Consumers Union
"California's new efficiency standard for computers and monitors will save consumers over $370 million each year. And because of California's market size, Consumers Union expects the benefits to extend far beyond the Golden State, as more efficient products become available nationwide.
"At the same time, the standard is moderate and cautious, and gives the computer industry more than enough time to comply. Due to potential exemptions that could impact consumer savings, we call on the industry to regard the new standard as a minimum and to go beyond it, in order to ensure that consumers don't continue to foot the bill for needlessly inefficient digital devices."
Joe Ridout, Consumer Action
"Consumers rely on digital devices to learn and communicate in schools, businesses and households across the nation. But the energy use of these products has long been ignored by industry, at a considerable cost in higher electric bills. Consumer Action supports California's new efficiency rule as an effective standard – the first in the nation – for a growing area of energy consumption.
"It's obvious that concerns from industry have been heard loud and clear, and the CEC has worked carefully and thoughtfully to respond to the computer sector's concerns. We expect that once companies get to work meeting the standard, compliance costs will be lower than expected, and consumer benefits will continue to flow."
Richard Holober, Consumer Federation of California
"The Consumer Federation of California applauds our state's proposed computer efficiency standards. In addition to saving California consumers over $370 million each year, the standards create clear goals and a level playing field for manufacturers.
"The standards provide extensive flexibility for industry, and we expect manufacturers to meet the efficiency requirements in a cost-effective manner that won't burden consumers."
For more information about this release, or to schedule an interview, please contact Sage Welch at 415 453 0403 or sage@catercommunications.com.
####