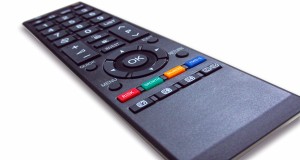 Wednesday, October 8, 2014
As Comcast shareholders vote for Time Warner Cable merger, Consumers Union says merger is "bad deal" for consumers
WASHINGTON, D.C. — Comcast shareholders today voted in favor of the company's proposed acquisition of Time Warner Cable at a special shareholders meeting held in Philadelphia.  The merger is under review by federal and state governments.
Consumers Union, the advocacy arm of Consumer Reports, is strongly opposed to the merger and has pressed government officials to oppose the deal.
Delara Derakhshani, policy counsel for Consumers Union, said, "This proposed merger may be a big financial windfall for Comcast executives and shareholders, but it's definitely a bad deal for consumers.  Comcast's takeover of Time Warner Cable would substantially reduce competition, and diminish the quality and diversity of information sources and services to the public.  Consumers can count on higher prices and even worse customer service if this deal goes through.
"The merger would give Comcast unprecedented control over key video programming, as well as the means by which that content is distributed to American consumers," Derakhshani said.  "The harms of the deal can't be fixed with concessions and divestitures.  That's why we're calling on the government to oppose the merger."
Consumers Union recently submitted a detailed document to the Justice Department about how a Comcast-Time Warner Cable merger would violate antitrust law.  Last month, CU filed a petition at the FCC in opposition to the deal.  In a recent national survey by Consumer Reports, only 11 percent of respondents supported the merger and 74 percent agreed that the merger would result in higher Internet and cable prices for everyone.  In the most recent Consumer Reports annual survey of readers' experiences with TV and Internet services, Comcast and Time Warner cable earned low customer satisfaction scores for poor value and lousy customer service.
***
Media contacts: David Butler, 202-462-6262, dbutler@consumer.org, and Michael McCauley, 415-431-6747, mmccauley@consumer.org