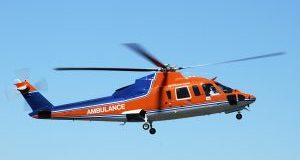 When patients need to be airlifted to medical care in an emergency, the first priority is getting them to the right healthcare provider as quickly as possible. Patients are at a disadvantage in this urgent situation because they cannot determine whether air transport is a medical necessity, nor are they equipped to direct which air ambulance provider should pick them up. That can lead to surprise expenses when the air ambulance provider turns out not to have a contract with the patient's health plan, even if the consumer has insurance. The patient may then be billed for the full charge of the flight or the balance left after any payment by the insurer for the out-of-network coverage.
Over the last 15 years, there has been a dramatic change within the air ambulance industry, with a rapid expansion of operators entering the market. Those market changes have had far reaching effects on the costs patients must pay for services, and have resulted in patients receiving unexpected, exorbitant bills for tens of thousands of dollars for emergency transportation that the patient assumed would be covered by insurance. Unfortunately, federal law has often preempted state action to protect consumers from air ambulance balance billing, leaving patients without desperately needed consumer protections.
This paper provides background on the market shifts in the provision of air ambulance services in the United States, consumers concerns, regulatory gaps, and recommendations for Congress and the states to take action.