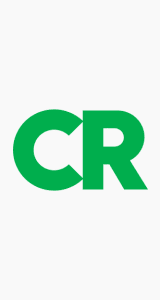 Testimony on H 3242, a Bill to Require Labeling of Genetically Engineered Food
before the
 Massachusetts Joint Committee on Environment, Natural Resources and Agriculture
By
Jean Halloran
Director, Food Policy Initiatives, Consumers Union
September 22, 2015, Boston, MA
Thank you for the opportunity to present testimony on H 3242, a bill that would require the labeling of food and food products derived from genetically engineered (GE) organisms.  My name is Jean Halloran and I am the Director of Food Policy Initiatives at Consumers Union[1] (CU), the policy and advocacy arm of Consumer Reports, with 8 million subscribers and activists nationally, including many thousands in Massachusetts.  We strongly support H 3242.
Consumers Want Mandatory Labeling of GE Foods
Consumers most definitely want labeling of genetically engineered food.  A 2014 nationally representative poll by Consumers Union found that 92% of consumers would like genetically engineered food to be labeled.[2] A New York Times poll last year got an almost identical result, 93% in favor.[3] This is starting to be translated into law in the United States.  In 2014 Vermont because the first state to require mandatory labeling unconditionally.[4] Maine[5] and Connecticut[6] passed laws the previous year that will go into effect when a total of five northeast states have similar requirements.  Alaska has a law on the books to require labeling of GE fish.
US consumers are like consumers around the world in this regard.  A total of 64 countries, which together include more than half the world's population, and all our major trading partners  (the European Union, China, India, Japan, Korea, Australia, Russia, Brazil and South Africa among them), require labeling of GE foods.[7]
Industry will argue that the poll results are not valid—that the real measure of consumer opinion is ballot initiatives in Pacific Northwest states, which failed to pass.  But if you take even a slightly closer look at those results, you will see that they were skewed by the fact that corporate opponents outspent supporters by huge margins—as high as 15 to one.[8]  As soon as the advertising onslaught on the airwaves ended, support for labeling actually bounced back.[9]
GE Food is Different
You may ask, why do consumers want labeling of genetically engineered foods?  Is it just because it sounds scary?  Have consumers just been bamboozled by organic food companies intent on increasing their market share?  In fact, not at all.  Consumers have very good reason to want labeling.
First, genetically engineered food is different.  The seed is made by scientists in a laboratory, not by plant breeders in the field.  Genetic material can be moved in ways that can never occur in nature—from any living thing into any other living thing.  Human genes have been moved into rice plants, to take just one extreme example.  Most of the GE crops now on the market contain genes from bacteria and viruses.  This alone justifies labeling.
These novel alterations of the genome also create unique new risks, as you will hear from other panelists.  However even if extensive testing were mandatory and showed the GE foods to be safe, they should still be labeled.  Most of the labels on food products in fact are informational and have nothing to do with safety.   Processes used in food production that are required to be disclosed include food that is frozen, made from concentrate, irradiated, or pasteurized.  In addition, labeling is also required for ingredients, additives, and for nutritional content (e.g. calories, fat and protein content).  All such labeling is there because consumers want to know these things.  I would strongly maintain that there is a much bigger difference between traditional corn and corn engineered to express a toxin normally found in bacteria, than between frozen corn and unfrozen corn.  GE food is different, and consumers have a right to know if that is what they are eating.
In our view, FDA should have required labeling of GE foods under the "material fact" provisions of the Food Drug and Cosmetic Act, which state that information of importance to consumer should be on the label.[10] Indeed, it could also have classified inserted genes as food additives, or as ingredients, triggering labeling.  However, FDA has not acted.  Therefore, Massachusetts should act, and under the Constitution is free to do so.
Costs of Labeling Will Be Minimal
Labeling of genetically engineered will have a negligible impact on the cost of food.  A recent analysis of existing studies commissioned by Consumers Union and conducted by the independent economic research firm ECONorthwest found that the median cost that might be passed on to consumers was just $2.30 per person annually, less than a penny a day—or $9.20 for a family of four.[11]  Other countries have instituted labeling without major increases in food costs.  Putting a few new words on a food label is not an expensive proposition—companies do it all the time.  How many times have you seen the work "NEW" on a food label?
Industry-funded studies, such as one released last year by a Cornell University professor, have suggested that mandatory GE food labeling would cause food prices to soar, boosting a typical family of four's spending by $400 to $800 or more, on average, per year.  However, these studies have only gotten these results by making a number of outlandish assumptions.[12]  One is that food processors will be so worried about consumer reaction to a label that they will preemptively switch to organic ingredients—which are of course more expensive—which everyone will then have to buy.   I should point out that the Washington Post Fact Checker gave this Cornell study a rating of three Pinocchios (significant factual error and/or obvious contradiction) out of a possible four.[13]  Such assumptions just don't make sense based on prior experience.  I'd like to show a snack purchased just a short time ago at a local supermarket down the road from Consumer Reports headquarters in Yonkers, Bamba Peanut Snack.  It happens to be exported from Israel to both the US and the United Kingdom, where they require labeling, and you can see on the ingredient list, that certain ingredients, the soybean oil and the corn starch, have an asterisk after their name which is defined at the end of the list as indicating "Product from genetically modified organisms."  Please note, the sky hasn't fallen.  This product has been on the shelves in the local market for some months.   Somebody is obviously buying it.  There are also many other snacks, including conventional, organic and Non-GMO. The important thing is, that consumers have a choice about this product, as much choice as they do about its protein content and its other ingredients.
Voluntary Labeling is Not Sufficient
Consumers can currently avoid genetically engineered foods by buying food labeled as USDA Organic, which does not allow use of GMOs, or foods labeled Non-GMO Project Verified, which are certified to have no more than 0.9% engineered content. However these labels are not sufficient to meet consumer needs. Organic foods are only about 5 percent of the total market,[14] and because they are grown according to rules that also prohibit pesticides and antibiotics and have other requirements, are often more expensive. The Non-GMO Project label is growing rapidly, but is also a small percent of the market and has very limited availability. Further, voluntary labeling but puts burden of labeling in wrong place. Consumers want to know about all the food they are buying, not just a small percentage.
More importantly, though, the current situation is inherently deceptive and confusing to consumers.  While some products say "non-GMO" what about those that say nothing or are labeled "natural"?  Do they contain GMOs or not?  Consumers have no way of knowing.  In fact, Consumer Reports testing published last October found that most common soy and corn-containing products that had no labels, including common brands of cereal and taco chips such as Kellogg's Froot Loops, General Mills Corn Chex, and Tostitos Multigrain Tortilla Chips, were made with GMOs.[15] Even products marketed as health foods, like Boca Original Vegan Veggie Burgers, as well as soy based infant formula such as Similac Soy Isomil, were made partly or entirely with GMO ingredients.[16]  Also very concerning were the results on foods labeled "natural".   A Consumer Reports poll found that 60 percent of consumers thought "natural" on a package meant that the food did not contain GMOs.  Yet six of the products labeled "natural" in our initial testing did in fact contained GMOs.  I should note that after we brought this to light, most of them either removed the natural label or got rid of the GMOs.  But what about the rest of the products on the market?
Conclusion
In conclusion, Consumers Union strongly supports H 3242.  It will address consumer confusion and reduce the potential for being misled.  The impact on food prices should be negligible.  We urge you to follow the lead of Vermont in moving forward without trigger clauses or conditions on implementation related to policies in other states.
[1] Consumers Union is the public policy and advocacy division of Consumer Reports. Consumers Union works for telecommunications reform, health reform, food and product safety, financial reform, and other consumer issues. Consumer Reports, a non-profit, is the world's largest independent product-testing organization.  Using its more than 50 labs, auto test center, and survey research center, the nonprofit rates thousands of products and services annually.  Founded in 1936, Consumer Reports has over 8 million subscribers to its magazine, website, and other publications.
[2] Consumer Reports National Research Center. 2014. Consumer Support for Standardization and Labeling of Genetically Engineered Food: 2014 Nationally‐Representative Phone Survey.  available at: http://consumersunion.org/wp-content/uploads/2014/06/2014_GMO_survey_report.pdf
[3] Kopicki, A. 2013. Strong Support for Labeling Modified Foods. New York Times, July 27, 2013, available at: http://www.nytimes.com/2013/07/28/science/strong-support-for-labeling-modified-foods.html?_r=0
[4] Act. No. 120 (H.112), "An act relating to the labeling of food produced with genetic engineering," available at: http://openstates.org/vt/bills/2013-2014/H112/
[5] "An Act to Protect Maine Food Consumers' Right to Know about Genetically Engineered Food and Seed Stock," available at http://www.mainelegislature.org/legis/bills/bills_126th/billtexts/HP049001.asp
[6] Substitute House Bill No. 6527, Public Act No. 13‐183, "An Act Concerning Genetically Engineered Food," available at: http://www.cga.ct.gov/2013/ACT/pa/pdf/2013PA‐00183‐R00HB‐06527‐PA.pdf
[7] Center for Food Safety, "International Labeling Laws," available at: http://www.centerforfoodsafety.org/issues/976/ge‐food‐labeling/international‐labeling‐laws
[8] http://ballotpedia.org/Colorado_Mandatory_Labeling_of_GMOs_Initiative,_Proposition_105_(2014)
[9]   http://www.motherjones.com/tom-philpott/2012/11/what-we-learned-defeat-gmo-labeling-california
[10] Hansen, M. 2010.  Comments of Consumers Union on labeling of food made from AquAdvantage salmon, before the Veterinary Medicine Advisory Committee, September 21, 2010.  At: http://consumersunion.org/wp-content/uploads/2013/07/Comments-_Labeling_AquAdvantage_Salmon.pdf
[11] Dyke A and R Whelan. 2014.  GE Foods Labeling Cost Study Findings. 14 pp.  At: http://consumersunion.org/wp-content/uploads/2014/09/GMO_labeling_cost_findings_Exe_Summ.pdf
[12] Hansen, M. 2014.  Industry funded GMO labeling study relies on faulty assumptions for cost estimates.  At: http://consumersunion.org/wp-content/uploads/2014/06/Industry_Funded_GMO_Labeling_Study_Rebutal.pdf
[13] Lee, MYH. 2015.  Would GMO labeling requirement cost $500 more in groceries per family a year? April 6.  At: http://www.washingtonpost.com/blogs/fact-checker/wp/2015/04/06/would-gmo-labeling-requirement-cost-500-more-in-groceries-per-family-a-year/
[14] http://www.foodbusinessnews.net/articles/news_home/Consumer_Trends/2015/04/US_organic_food_sales_rise_11.
[15] http://www.consumerreports.org/cro/2014/10/where-gmos-hide-in-your-food/index.htm
[16] http://www.greenerchoices.org/pdf/cr_fsasc_gmo_final_report_10062014.pdf