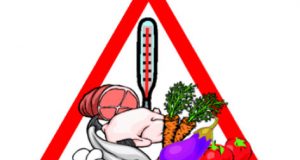 The undersigned members of the Safe Food Coalition write to strongly oppose the provision in the proposed American Health Care Act that would repeal the Prevention and Public Health Fund, which contributes over 12 percent of the Centers for Disease Control and Prevention (CDC) budget.
Each year roughly 1 in 6 Americans (or 48 million people) get sick, 128,000 are hospitalized, and 3,000 die of foodborne diseases. CDC plays the key role in public health system's ability to detect and respond to outbreaks of foodborne illness. Most foodborne illnesses are preventable, and timely investigation and reporting of foodborne disease outbreaks helps both to hold responsible parties accountable, and to generate data that public health authorities and the food industry can use to help target efforts to prevent contamination of foods on the farm, in processing, and in restaurants and homes.
For the full letter, click here.