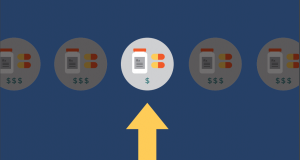 New Report Outlines Policies to Promote Access to Affordable Prescription Drugs
As high drug prices continue to strain family budgets and put treatment out of reach for many consumers, a diverse group of patient and consumer advocates released a set of recommendations for state and federal policymakers to help ensure that consumers have access to the affordable prescription drugs that they need.
The report, Promoting Access to Affordable Prescription Drugs: Policy Analysis and Consumer Recommendations for State Policymakers, Consumer Advocates, and Health Care Stakeholders, provides a series of recommendations to assist regulators, lawmakers, and the National Association of Insurance Commissioners (NAIC) on ways to promote access, affordability, nondiscrimination, transparency, and meaningful oversight of prescription drug coverage. An overview of the report will be provided to state insurance commissioners during the NAIC/Consumer Liaison Committee meeting on Sunday, August 28th during the NAIC Summer 2016 National Meeting in San Diego, California.