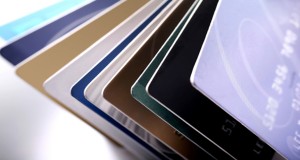 Update October 20, 2015
The prepaid report and ratings here are based on information gathered in the fall of 2014.
In the past week, RushCard, the company behind two of the prepaid cards rated in 2014, has experienced technological issues that apparently have prevented cardholders from accessing their funds. As with many prepaid cards, RushCards are used by many consumers as bank account substitutes. For these customers, immediate access to account funds is critical. Without access to account funds, many RushCard holders report that they cannot pay bills or purchase necessities. The company says it is addressing the problem, but as of this writing it is not clear that it's been fixed.  We have reached out to the Consumer Financial Protection Bureau to urge an investigation. Until we know the problem is fully resolved, we don't recommend RushCard for new customers.
Prepaid cards have rapidly become essential plastic. General purpose reloadable prepaid cards look and work like bank debit cards except no bank is required. Moreover, prepaid cards do not come with the federal consumer protections that consumers with bank debit cards enjoy. But consumers are choosing prepaid cards in ever growing numbers. Today, these cards are in the wallets of consumers both with and without bank accounts.
To help consumers choose among the numerous prepaid cards on the market, Consumer Reports started rating prepaid cards in 2013, and has done so again this year. You can read our ratings and report here.