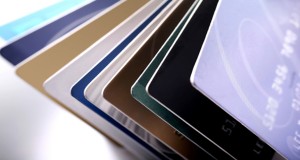 Prepaid Cards: How They Rate on Value,
Convenience, Safety and Fee Accessibility
and Clarity
Executive Summary
Prepaid cards are mainstream financial products, widely used and relied upon by consumers. Consumers Union, the policy and advocacy division of Consumer Reports has tracked the prepaid marketplace as it has matured.
Recent changes, most prominently the introduction of prepaid cards by a number of large banks, have prompted a new review. Twenty-six prepaid cards were rated in four categories: Value, Convenience, Safety and Fee
Accessibility and Clarity.
The best prepaid cards score well in each of these categories. All the best prepaid cards have few types of fees, and offer consumers opportunities to avoid fees. Each is safe to use, carrying FDIC insurance to the individual
cardholder. All are convenient, with functionality that in many ways is on par with a checking account. Consumers looking to acquire these cards will find fee information accessible and easy to understand. Here are the top five cards:
• Bluebird with direct deposit (American Express)
• H&R Block Emerald Prepaid MasterCard
• Green Dot Card (Green Dot Bank)
• Approved Prepaid MasterCard (Suze Orman) with direct deposit
• Approved Prepaid MasterCard (Suze Orman) without direct deposit
The worst prepaid cards came up short in at least one, and usually multiple categories. All of the worst cards have high, unavoidable fees, including activation and monthly fees. Moreover, consumers are likely to have difficultly finding and understanding what those fees are. These are the bottom four cards:
• AccountNow Gold Visa Prepaid Card (MetaBank)
• Reach Visa Prepaid Card (Tom Joyner)
• Redpack Mi Promesa Prepaid MasterCard
• American Express for Target
Additional findings include:
• Bank prepaid cards are not necessarily cheaper than other prepaid cards. Furthermore, because they typically lack the option to use "bill pay," they may be less attractive than other prepaid cards.
• Mobile remote deposit (mRDC), bill pay, and improved account management tools such as text message alerts are among features recently added to some prepaid cards that potentially benefit
consumers. However, some prepaid cards fail to provide clear explanations of how these features work, and some do not include fee
information. These failures may undercut the benefits of increased functionality.
• While all prepaid cards in this survey claim to offer some form of loss or fraud and recredit policy, these protections are often vaguely defined. Furthermore, when provided, card issuers include these
protections voluntarily, and can revoke them at any time. This may leave consumers vulnerable.
• Fee information is often hard to find and difficult understand. This problem is compounded by a lack of consistency in fee names and descriptions across cards, which makes it difficult for consumers to
compare fees and costs across prepaid cards.
Some prepaid cards, with their lower, simpler fees and increased functionality, may provide consumers with the features and benefits consumers need and want at a reasonable cost. However, consumers may
not have meaningful access to the information that allows for comparisonshopping.
Moreover, consumer protections for prepaid cards are not yet on par with debit cards linked to bank accounts. Without them, consumers, who rely on prepaid cards to purchase everyday necessities for important
individual and household uses, are left vulnerable to losing these valuable funds.
For the full report,  click here.