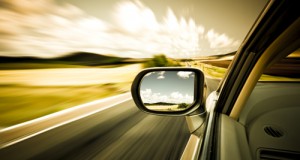 July 26, 2015
U.S. Senate
Washington, D.C. 20510
Dear Senator:
Consumers Union, the public policy and advocacy arm of Consumer Reports, writes you regarding the DRIVE Act, a bill to reauthorize federal transportation programs. While we appreciate the Senate's work on the bill, we are concerned that it fails to give the Department of Transportation (DOT) numerous tools it needs to advance highway and motor vehicle safety. We urge you to support changes that would enable transportation safety agencies to better protect the public from auto crashes and the tragic consequences that result from them.
Currently, the DRIVE Act's highway and vehicle safety provisions are inadequate – particularly given the statutory shortcomings revealed by recent major auto safety crises, such as those involving GM, Takata, and Chrysler. Among other issues, we are concerned that the bill does not meaningfully improve the early warning reporting system at the National Highway Traffic Safety Administration (NHTSA), enhance penalties for automakers that knowingly fail to report a safety defect to NHTSA, provide NHTSA the authority to speed up recalls and repairs when a company refuses to do so voluntarily, or make it illegal for auto dealers to sell defective used cars to consumers before they are repaired.
The bill also threatens to undermine truck safety – which can affect all drivers and passengers on our roads – in several ways. These include allowing truck drivers ages 18-21 to operate in interstate commerce, and failing to require a DOT study on the potential impacts of longer trucks on public safety before promulgating a rule to increase truck lengths.
The issues we raise would be addressed by several amendments that have been filed. These include a broad amendment by Senators Nelson, Blumenthal, and Markey to improve NHTSA authorities, and one by Senators Wicker and Feinstein to require a DOT study on the potential impact of longer trucks. We support the changes proposed by both of these amendments, as well as several others contained in amendments filed by Senators Blumenthal, Booker, and Markey.
As the Senate considers the DRIVE Act, we urge you to show your support for these vitally important changes to the bill. The Senate must seize this opportunity to advance highway and motor vehicle safety, which would protect drivers and passengers throughout the country. Thank you for your attention to our concerns.
Sincerely,
Ellen Bloom
Senior Director, Washington Office
Consumers Union
William C. Wallace
Federal Policy and Policy Analyst
Consumers Union