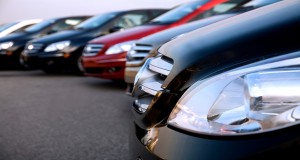 November 4, 2015
U.S. House of Representatives
Washington, D.C. 20515
Dear Representative:
Consumers Union, the policy and advocacy arm of Consumer Reports, writes you regarding H.R. 22, a bill to reauthorize federal transportation programs.  While we appreciate the House's work on the bill, we are disappointed that it does not give the Department of Transportation (DOT) numerous tools it needs to advance safety on our roads.  We urge you to support changes that would provide DOT with some of these tools, and to reject amendments that would further weaken the legislation or important programs that exist in current law.
The motor vehicle and truck safety provisions in H.R. 22 are inadequate.  Among other issues, we are concerned that the bill does not meaningfully improve the collection of crash data on child occupants in car seats, the public accessibility and timeliness of online motor vehicle safety databases, the information provided to consumers about used cars offered for sale, or the protection of rear-seat passengers in a crash.  The bill also threatens to undermine truck safety – which can affect all drivers and passengers on our roads – by allowing truck drivers ages 18-21 to operate in interstate commerce, despite their significantly higher crash rates.
The issues we raise would be addressed by several amendments that the Rules Committee made in order.  These include the amendment by Representatives Meng and Love to collect more crash investigation data on child restraint systems; the amendment by Representative Lewis to require a study on the safety of teen truck drivers; and the amendment by Representative Schakowsky to make several important pro-safety changes, including improving online NHTSA vehicle safety databases, adding vehicle history information to the Buyers Guide window sticker on used cars offered for sale, and requiring NHTSA to research how to better protect rear-seat passengers in a crash.  We urge you to vote in favor of these amendments.
At the same time, we oppose changes that would weaken H.R. 22.  This includes amendments that would undermine safety compared to the current text, such as the amendment by Representative Williams to loosen rental car safety requirements and the amendment by Representative Burgess that would dramatically reduce the funding authorized for motor vehicle safety, among other provisions.
We also oppose the amendment by Representative Mullin that would undermine existing fuel economy regulations that were carefully crafted to maximize consumer benefits and emission reductions.  Adding credits for different technologies now will not incentivize future investments for cleaner or more fuel-efficient cars, but rather will unfairly subsidize existing vehicles at the expense of fuel economy improvements throughout a manufacturer's fleet.
As the House considers H.R. 22, we urge you to stand up for changes such as those in the Meng-Love, Lewis, and Schakowsky amendments, and oppose changes that would weaken the bill or current programs, such as the Williams, Burgess, and Mullin amendments.  Thank you for your attention to our concerns.
Sincerely,
Ellen Bloom
Senior Director, Federal Policy and Washington Office
Consumers Union
William C. Wallace
Policy Analyst
Consumers Union