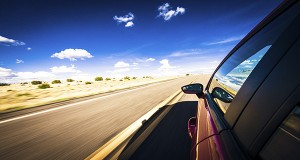 November 13, 2015
Hon. James M. Inhofe, Chairman
Hon. Barbara Boxer, Ranking Member
Committee on Environment and
Public Works
U.S. Senate
Hon. Bill Shuster, Chairman
Hon. Peter DeFazio, Ranking Member
Committee on Transportation and Infrastructure
U.S. House of Representatives
Dear Chairman Inhofe, Ranking Member Boxer, Chairman Shuster, and Ranking Member DeFazio:
Consumers Union, the policy and advocacy arm of Consumer Reports, writes you regarding H.R. 22, a bill to reauthorize and reform federal surface transportation programs.  As the Conference Committee meets to resolve differences between the Senate and House versions of this bill, we urge you and all conferees to provide the Department of Transportation (DOT) the tools and resources it needs to protect the public, and to reject provisions that would undermine safety or fuel economy.
While there are certain beneficial safety provisions in H.R. 22, we are concerned by numerous important measures that are insufficient or entirely absent.  For example, as currently written, neither version of the bill gives the National Highway Traffic Safety Administration (NHTSA) adequate authority to deter companies and executives from violating safety laws.  The two versions raise the cap on total civil penalties to only one-third of the level requested by DOT, and fail to include a criminal penalties provision to hold executives accountable for knowingly hiding a defect from the government.  In addition, neither version of H.R. 22 includes an urgently needed ban on the sale of defective used cars to consumers before they are repaired,  improvements to the crashworthiness of vehicles to protect rear-seat passengers, or "imminent hazard" authority allowing NHTSA to speed up recalls and repairs when a company refuses to do so voluntarily.  We urge you to bolster H.R. 22 by adding these provisions to the bill.
H.R. 22 also threatens to undermine rental car safety and truck safety – which can affect all drivers and passengers on our roads.  The House version of the bill exempts auto dealers and other companies that are not "primarily" engaged in renting vehicles from the Raechel and Jacqueline Houck Safe Rental Car Act, which would otherwise require them not to loan recalled, unrepaired cars to consumers.  Both versions of the bill would threaten to undermine truck safety by allowing truck drivers ages 18-21 to operate in interstate commerce, despite their significantly higher crash rates.  We urge you to remove these provisions from H.R. 22.
Moreover, we are very concerned that H.R. 22 may not authorize NHTSA – which has been chronically underfunded for years – with the resources it needs to carry out its crucial safety mission.  While the Senate authorized the full funding DOT requested for the agency, the House inexplicably voted to slash these reasonable figures by $15 million per year, or $90 million total.  We urge you to empower NHTSA to protect consumers on our roads by authorizing, at the very least, the funding levels passed by the Senate.
Additionally, the House version of H.R. 22 includes a provision that would weaken existing fuel economy regulations that were carefully crafted to maximize consumer benefits and emission reductions.  Adding credits for different technologies now will not incentivize future investments for cleaner or more fuel-efficient cars, but rather will unfairly subsidize existing vehicles at the expense of fuel economy improvements throughout a manufacturer's fleet.  We urge you to leave this provision out of the final version of H.R. 22.  Similarly, we urge you to reject provisions from a House Energy and Commerce Committee discussion draft that would give automakers Corporate Average Fuel Economy (CAFE) or greenhouse gas credits for installing unrelated and widely adopted vehicle safety technologies.  While doing little to improve safety, these provisions would reduce fuel savings and increase pollution, and in the case of CAFE, undermine a public consensus process that explicitly rejected such credits.
As the Conference Committee considers H.R. 22, we urge you to stand up for consumers nationwide on our roads.  A long-term surface transportation bill, such as this legislation, presents an exceptional opportunity for forward-thinking policy that advances safety and fuel economy – and we urge you to seize it.  Thank you for your attention to our concerns.
Sincerely,
Ellen Bloom
Senior Director, Federal Policy and
Washington Office
Consumers Union
William C. Wallace
Policy Analyst
Consumers Union
cc:        Members of the Conference Committee of the Senate and House of Representatives for H.R. 22, legislation to reauthorize and reform federal surface transportation programs
Hon. John Thune, Chairman
Hon. Bill Nelson, Ranking Member
U.S. Senate Committee on Commerce, Science, and Transportation
Hon. Fred Upton, Chairman
Hon. Frank Pallone, Jr., Ranking Member
U.S. House Committee on Energy and Commerce