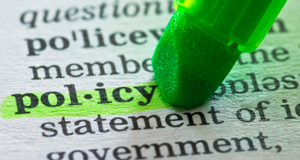 letter.CU-UHFdiscont-house.72617
Consumers Union, the policy and mobilization arm of Consumer Reports, supports the Local and Independent Television Protection Act, which was introduced in the U.S. House of Representatives on July 27, 2017.
The bill would permanently do away with the so-called "UHF discount" that was reinstated by the Federal Communications Commission (FCC) earlier in 2017. The UHF discount is a 1980s regulation that permits broadcasters to count only one half of a UHF station for purposes of determining compliance with the 39 percent national media ownership cap. The discount was originally adopted in recognition of the diminished reach and technological capability of a UHF station in the analog, over-the-air broadcast era of the past.
We believe the FCC was correct to eliminate the UHF discount in September 2016, as the technical rationale for the regulation is no longer relevant in the digital television era.
Consumers Union fears resurrecting the discount will promote and enable further media consolidation by providing a loophole to the 39 percent national ownership cap, an important safeguard to ensure media diversity and competition that benefits consumers.
Plus, we are deeply concerned with the effect that increased media consolidation has had upon competition and prices paid by consumers in the pay-TV market.
The UHF discount only serves to increase media consolidation that hurts consumers' pocketbooks and threatens to limit the diversity of viewpoints we enjoy in a free and open society. This legislation to reverse the FCC's decision to reinstate the UHF discount will promote competition, not consolidation, in the broadcast television market for the benefit of consumers.
The full text of the letter is available here.