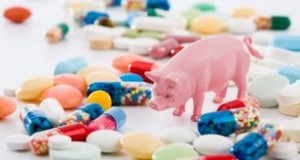 We, the undersigned, ask for your leadership in the global effort to control and prevent the growing public health crisis of antimicrobial resistance.
Without sustained and increasing action to address this public health crisis, antibiotic resistance will reverse the medical advances of the last century, returning us to a time when bacterial infections routinely killed even healthy people. Until recently, there were multiple treatment options for most bacterial infections, but this is no longer the case. Now, often, only one antibiotic works. In some cases, as with a woman who died in Nevada last September, there are no effective treatments available at all.
The Centers for Disease Control and Prevention (CDC) conservatively estimates that resistant pathogens annually cause over two million infections and 23,000 deaths with a cost to society of up to $70 billion. The use of antibiotics in both human medicine and animal agriculture is a major factor in the spread of resistance. More than 70% of medically important antibiotics are sold for use in animal agriculture, and bacteria from food and animals cause at least 20% of the serious resistant infections identified by the CDC. Controlling antibiotic resistance requires a multi-sectoral approach that includes both human medicine and animal agriculture.
For the full letters, click here.