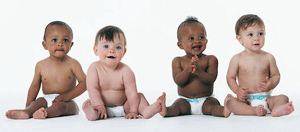 Our groups applaud bipartisan legislation in New Jersey that would finally ban the sale of supplemental baby mattresses in that state. The legislation A1139/S2616, which "prohibits sale of unsafe supplemental mattresses designed for children's products," has passed both the House and the Senate.
Last year, Consumer Federation of America, Kids In Danger, and Consumers Union, among other organizations, expressed support for a Keeping Babies Safe petition that urged the CPSC to ban supplemental mattresses nationally due to the suffocation hazard they pose to infants. The groups continue to urge the CPSC to ban these mattresses or effectively address, through a mandatory standard, the risk of injury associated with the use of the mattresses.
Importantly, a number of retailers are working to stop selling supplemental mattresses due to the hazards they pose to children. Toys "R" Us, Sears, Kmart, Buy Buy Baby, Target, and Wayfair state that these products are never sold in their stores or online.
We urge you to immediately sign this bill into law to protect the infants and young children of New Jersey.
For the full letter, click here.