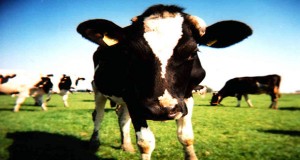 April 6, 2015
To: Senator Laurie Monnes Anderson, Chair
Members of the Senate Healthcare Committee
Re: Statement of SUPPORT for SB 920
Consumers Union, the policy arm of Consumer Reports, writes in support of SB 920, which aims to curb the overuse of medically important antibiotics in meat production. We believe that SB 920 will help diminish the routine feeding of medically important antibiotics to healthy food animals, a practice that is contributing to the ineffectiveness of medicines to treat human disease.
Seventy percent of medically important antibiotics currently sold in the U.S. are used not on humans but on animals. These antibiotics are regularly fed to healthy food animals like cows, pigs, and poultry to make them grow faster and to prevent disease in often crowded and unsanitary conditions common on today's industrial farms. Consumers Union supports the use of antibiotics only for the treatment of sick animals, not for growth promotion or to prevent disease in healthy animals.
Administering regular antibiotics for these purposes kills off vulnerable bacteria, leaving behind potential "superbugs" that are resistant to antibiotics. Antibioticresistant bacteria can spread from the farm to our communities via meat and poultry, farm workers, and through the air, soil, and water. As antibiotic resistance increases, the medications used to treat infections in people become less effective.(1)
The medical community is increasingly alarmed by this trend. In a recent Consumer Reports poll(2) of doctors nationwide, 97% stated concern about the growing problem of drugresistant infections – an understandable worry given that nearly a third of doctors polled have had a patient die or suffer significant complications within the last year from a multidrug resistant infection. 93% of doctors are concerned about the common meat industry practice of using antibiotics on healthy animals for growth promotion and disease prevention.
SB 920 would prohibit the use of medically important antibiotics for growth promotion, disease prevention, weight gain and feed efficiency, while allowing farms to treat animals with a diagnosed illness or for some specific disease prevention circumstances, such as to contain an outbreak. This legislation would also require Oregon's largest industrial farms to submit an annual report detailing all of their medically important antibiotic use to the Oregon Health Authority. This kind of data is crucial for tracking whether the use of medically important antibiotics in livestock production decreases, as intended by the law.
Your legislation is an important step forward in reducing antibacterial resistance by both eliminating the inappropriate administration of medically important antibiotics to healthy agricultural animals and documenting a reduction in use of those antibiotics. Consumers Union is pleased to support SB 920 and offer our continued assistance in helping to achieve the goal of better protecting the health of Oregon's citizens.
___________
1 http://consumersunion.org/wp-content/uploads/2013/02/Overuse_of_Antibiotics_On_Farms.pdf
2 https://consumersunion.org/wp-content/uploads/2014/10/REPORT-Prescription-For-Change.pdf