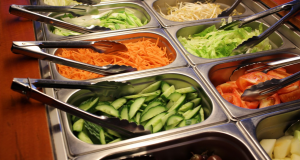 Consumers Union, the advocacy division of Consumer Reports, urges you to oppose any further attempts to weaken or delay implementation of the national menu labeling law, including through appropriations. For the reasons discussed below, Congress should support fully implementing menu labeling requirements in May 2018, as scheduled, to help consumers make their own, informed choices when eating out.
More than 80% of consumers want chains to provide calorie information on menus, and studies have shown that consumers use this information when it is available to them. At Congress' direction, the Food and Drug Administration (FDA) has produced a sensible rule requiring chain food retailers to provide consumers with calorie counts that they can readily use, while also providing significant flexibility for companies. A variety of restaurants, supermarkets, convenience stores, and other chains already are successfully providing this information, and FDA Commissioner Scott Gottlieb has stated that the agency will not reopen the rule. The FDA also recently issued new draft guidance answering industry questions about how to comply.
Despite this progress, some industry groups are pushing for measures that would weaken and delay menu labeling requirements, making it impossible for consumers to compare calorie information across chain restaurants. These proposals would play favorites and undermine the menu labeling rule, such as by carving out particular businesses from in-restaurant labeling, permitting food retailers to use arbitrary and misleading serving sizes, or allowing supermarkets and convenience stores to hide calorie information in less-visible locations than currently required.
Consumers deserve access to information in a clear, standard format that will help them make healthier food and beverage choices when they eat out, especially given that they now consume about one-third of their calories from food prepared away from home. Whether in appropriations bills or other legislation, we urge you to oppose any attempt to delay or weaken the menu labeling rule.
For the full letters to the U.S. Senate and U.S. House, click here.