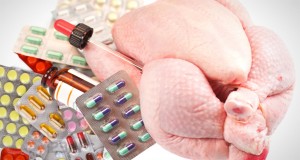 December 20, 2013
Mr. Dan Bane, CEO
Trader Joe's
800 Shamrock Avenue
Monrovia, CA 91016
Dear Mr. Bane,
Last month I sent you several articles from prominent media outlets on the looming public health crisis caused by the overuse of antibiotics in livestock production. For over a year now, Consumers Union has been urging Trader Joe's to be an industry leader by stopping the sale of meat and poultry raised on antibiotics.
Antibiotic-resistant bacteria in meat continues to make headlines–from the recent announcement by FDA urging drug companies to stop selling antibiotics for livestock growth promotion, to Consumer Reports own investigative piece, released yesterday, on chicken breasts. I'm including Consumer Reports latest article and a couple of other articles from this week, including an editorial by Mark Bittman of the New York Times, that highlight the need to end the regular use of antibiotics in meat production.
Please take a moment to review the enclosed articles. We again urge you to take a stand for public health by changing Trader Joe's policy and stop selling meat raised on antibiotics.
Consumer Reports: http://www.consumerreports.org/cro/magazine/2014/02/the-high-cost-of-cheap-chicken/index.htm
New York Times: http://www.nytimes.com/2013/12/18/opinion/bittman-the-fdas-not-really-such-good-news.html?pagewanted=1&_r=1&ref=markbittman&
Chicago Tribune: http://www.chicagotribune.com/health/sns-rt-us-usa-health-chicken-20131219,0,5664861.story
Happy holidays,
Elisa Odabashian, Director
West Coast Office and State Campaigns
Consumers Union
Policy & Action from Consumer Reports
1535 Mission Street | San Francisco, CA 94103
P: 415.431.6747 | eodabashian@consumer.org |