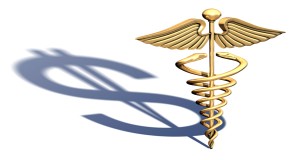 Consumers Union, the policy division of nonprofit Consumer Reports, writes to express our concern over a troubling set of decisions by the Department of Health and Human Services (HHS) regarding open enrollment for the 2018 plan year for Affordable Care Act (ACA)-compliant individual and small group insurance products.
The mission of HHS is to "enhance and protect the health and well-being of all Americans," yet their decisions appear instead to undermine the Marketplaces created by the ACA, and to harm the consumers those markets were designed to serve. Furthermore, according to a site operated by the current Administration, "The Cabinet and independent federal agencies are responsible for the day-to-day enforcement and administration of federal laws." The Patient Protection and Affordable Care Act is one such federal law. However, the Department is taking steps that will diminish the effectiveness of the ACA in serving the American people.
Rather than easing the process for consumers to enroll in insurance, HHS is acting in a way that will undermine efforts to ensure that as many Americans as possible can access high quality, safe, and affordable care. HHS' actions will likely reduce the number of insured, destabilize the individual and small group risk pools, drive insurers out of the market, and cause insurance premiums to rise.