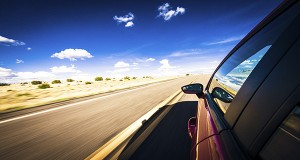 November 3, 2015
Committee on Rules
U.S. House of Representatives
H-312 The Capitol
Washington, D.C. 20515
Dear Chairman Sessions, Ranking Member Slaughter, and Rules Committee members:
Consumers Union, the policy and advocacy arm of Consumer Reports, writes you regarding H.R. 22, a bill to reauthorize federal transportation programs.  We are concerned that this bill fails to give the National Highway Traffic Safety Administration (NHTSA) numerous tools it needs to advance motor vehicle safety.  Therefore, we urge you to make in order amendments that would allow members to vote to improve the bill, so that NHTSA can better protect the public from auto crashes and the tragic consequences that result.
Currently, the motor vehicle safety provisions in H.R. 22 are inadequate – particularly given the statutory shortcomings revealed by recent major auto safety crises, such as those involving GM, Takata, and Chrysler.  Among other issues, we are concerned that the bill does not address the crashworthiness of vehicles to protect rear-seat passengers, provide NHTSA the resources and authority to speed up recalls and repairs when a company refuses to do so voluntarily, or make it illegal for auto dealers to sell defective used cars to consumers before they are repaired.
The issues we raise would be addressed by several amendments filed by Representative Schakowsky.  Among others, these include amendment #44 to address crashworthiness for rear-seat occupants, #49 to grant NHTSA imminent hazard authority, #50 to ban the sale of recalled used cars before they are repaired, and #51, which would improve NHTSA's authorities in several important ways.  We support the changes proposed by these amendments, as well as others that would bolster the resources available to NHTSA for its important safety work.  At the same time, we oppose amendments that would weaken motor vehicle safety, including any that loosen the requirements of the current rental car safety provision.
As the Committee considers H.R. 22, we urge you to give members the opportunity to support vital, pro-safety changes to the bill by making relevant amendments in order.  The House must seize this opportunity to advance highway and motor vehicle safety, which would protect drivers and passengers throughout the country.  Thank you for your attention to our concerns.
Sincerely,
Ellen Bloom
Senior Director, Federal Policy and  Washington Office
Consumers Union
William C. Wallace
Policy Analyst
Consumers Union
cc:  Members of the U.S. House of Representatives