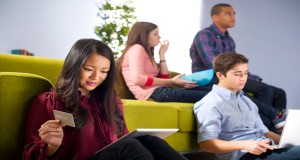 Consumer Reports released a report in late August entitled "Campus Banking Products: College Students Face Hurdles to Accessing Clear Information and Accounts that Meet Their Needs." The report examined the terms and conditions of a number of campus banking products offered to college students at campuses around the country.
Our investigation reviewed 16 products offered by nine financial firms, and found that account fees and other practices varied substantially. However, many account offerings came with features that are largely consistent with the Department's draft minimum standards for "sponsored accounts" under 34 C.F.R. § 668.164, pertaining to cash management, particularly with respect to monthly fees, PIN fees and ATM access. Therefore, most campus banking providers would have to make only minor changes to their fee schedules, mostly regarding overdraft/NSF/decline transactions, in order to meet the minimum standards for sponsored accounts in the Department's draft proposal.
We hope this information is helpful. CU looks forward to continuing to work with the Department on this important regulation – a strong rule will keep more financial aid money in students' pockets, and promote meaningful consumer choice in the market for campus banking products.
For the full letter, click here.