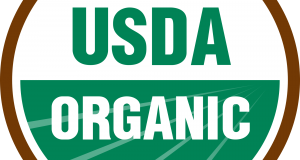 SUMMARY: Consumers Union, the policy and mobilization arm of Consumer Reports, urges the U.S. Department of Agriculture (USDA) to let the Organic Livestock and Poultry Practices (OLPP) rule, published in the Federal Register on January 19, 2017, become effective without further delay. Therefore, among the four options listed as "Actions Being Considered" by the USDA in the notice referenced above, the best would be Option 1, "Let the rule become effective. This means that the rule would become effective on November 14, 2017."
Our most recent data show that the rule is supported by a vast majority of the Americans who support the organic industry by often or always buying organic foods. According to a Consumer Reports survey conducted in March 2017, the vast majority (86%) of consumers who often or always buy organic food say it is highly important that animals used to produce these foods are raised on farms with high standards for animal welfare, such as minimum space requirements or access to outdoor space. While the new rule is not perfect, it would be a step in the right direction toward providing consumers with assurance that producers of organic meat, poultry, dairy, and eggs meet standards for improved animal welfare.
For the full comments, click here.