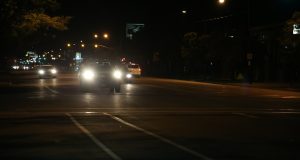 On the basis of our findings, we are optimistic that granting the BMW and VW petitions would, under the conditions cited below, provide an opportunity to evaluate the safety benefits and disadvantages of ADB systems in the field in the U.S. in a manner consistent with the objectives of 49 U.S.C. Chapter 301. We hope that this line of inquiry would address the need for systems that provide drivers with greater seeing distances and reduce the frequency of crashes. The petitions would appropriately limit the number of exempted vehicles to the legal maximum of 2,500 per company in each of two 12-month sales periods. We do not support current congressional proposals that would dramatically expand the number of vehicles that could be legally exempt from federal motor vehicle safety standards yet offered for sale.
In order to approve either of these petitions, NHTSA should require receipt of detailed and timely feedback from manufacturers regarding the performance of the ADB systems as they are introduced in the U.S. market and the consumer experience with them. This information should be made publicly available—at a minimum, in aggregate form. During NHTSA and the public's consideration of the petitions, BMW and VW should also submit to the public docket any voluntary standard on which the petitions rely, such as SAE International J3069, and additional details on the safety performance and consumer acceptance of the ADB technology in other markets where they are more prevalent. Such details may include, among other things, crash reduction potential, near-miss data, extreme braking events, the impact of ADB technology on glare experienced by opposite-lane drivers, and consumer acceptance or dissatisfaction with the ADB systems.
We urge NHTSA to make all information on which an exemption application relies public, and provide the public an opportunity to comment on those materials, so that researchers, advocates, consumers, and others can take part in the regulatory process and independently assess any potential benefits or drawbacks of ADB systems. Following this process would leave NHTSA best positioned to consider potential rulemaking to amend FMVSS No. 108 as appropriate to enhance safety.
For the full comments, click here.