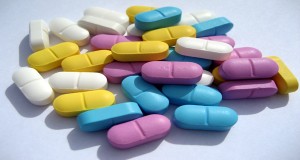 Consumers Union appreciates FDA's work to produce revised guidance on premarket safety notifications for a new dietary ingredient (NDI) or a dietary supplement containing an NDI, which could help increase the number, quality, and utility of NDI notifications submitted.
We are very concerned that FDA oversight has not kept up with the rapid growth of the dietary supplement industry and the pace of new product introductions. Despite the approximately 85,000 dietary supplements on the market,  FDA has received fewer than 1,000 NDI notifications since 1994.  It is highly likely that there are undeclared NDIs present in hundreds, if not thousands, of dietary supplement products offered for sale today. For these products, FDA never had the opportunity to even consider safety concerns before the products reached consumers.
While far broader improvements to FDA's regulatory oversight—including statutory changes—are needed for the agency to adequately protect consumers from unsafe dietary supplements, we urge FDA to keep moving forward, in the interim, on improvements to the NDI notification system. After accounting for the recommendations we make in these comments, FDA should work expeditiously toward the release of strong final guidance. In addition, FDA should specify a rapid timeline to bring all products into compliance with NDI notification procedures and arrange for the removal from the marketplace of products that are adulterated under federal law.
For the full comments, click here.