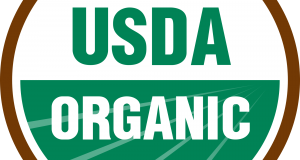 Consumers Union, the advocacy division of Consumer Reports, welcomes the opportunity to comment on the proposed rule by the U.S. Department of Agriculture (USDA) to amend the National List of Allowed and Prohibited Substances by implementing 29 National Organic Standards Board (NOSB) recommendations.
We support the proposal to prohibit rotenone in organic crop production by adding it to §205.602 of the National List (nonsynthetic substances prohibited for use in organic crop production). Rotenone is a botanical pesticide that has been linked to Parkinson's disease in farmers and farmworkers.
The revised annotation for flavors on §205.605(a) of the National List, while not going as far as we think it should go, is an improvement. As long as non-organic flavors are on the National List as allowed substances, we support the requirement to use organic versions when they are commercially available. We therefore support the proposal to amend the annotation for flavors.
We urge the USDA to implement the 2016 NOSB recommendation to remove carrageenan from §205.605(a) of the National List, thereby prohibiting it as an ingredient in organic foods.
Finally, we think too much time has passed since the NOSB's recommendations to allow calcium borogluconate (2000), activated charcoal (2002), calcium propionate (2002), kaolin pectin (2002), mineral oil (2002), and propylene glycol (2002). Since these materials have not been allowed in organic production due to lack of action, they may not be as essential today as they were when the NOSB made their recommendations in 2000 and 2002. We therefore urge the USDA to request that the NOSB reevaluate these materials.
For the full comments, click here.