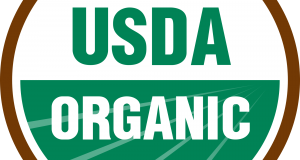 Consumers Union, the policy division of Consumer Reports, welcomes the opportunity to submit written comments to the U.S. Department of Agriculture (USDA) Agricultural Marketing Service (AMS) on the proposals and discussion documents for the fall 2017 meeting of the National Organic Standards Board (NOSB) in Jacksonville, Florida.
One of our areas of focus is food labels, which should be clear, honest, and transparent. We evaluate and rate food labels, including the USDA Organic seal, to empower consumers with knowledge to make better and more informed decisions when shopping for food. Our information and ratings are available to consumers online at www.greenerchoices.org.
In Consumer Reports' publications, in both print and online, we discuss the value of the USDA Organic label when shopping for food. We explain to consumers that the USDA Organic label is backed by federal law and regulations that set a uniform and consistent standard for what can be labeled "organic." We tell consumers that the federal organic standards are comprehensive, promote sustainable agriculture, and aim to minimize negative impacts on the environment and human health.
This assurance that a consistent set of strong standards is met is critical to the integrity of the USDA Organic seal. When the standards backing the organic label fall short, we advocate for the USDA to strengthen them. Since the National Organic Standards Board, a federal advisory board established by the Organic Foods Production Act (OFPA) of 1990, makes formal recommendations to the Secretary of Agriculture on changes to the federal organic standards, we consistently provide written and oral comments to the NOSB.
There are several proposals and discussion documents on the fall 2017 NOSB meeting agenda that could improve the organic standards and ensure they meet consumer expectations:
We urge the Board to remove sodium phosphate and oxytocin from the National List, keep lead salts and tobacco (nicotine) on the National List as prohibited natural substances in crop production, and reject the petition to add anaerobic digestate to the National List.
We support the Crops Subcommittee proposal on hydroponics and container growing.
We appreciate the Compliance, Accreditation and Compliance Subcommittee's work on the topic of converting native ecosystems, and we urge the Board to consider the comments of the Wild Farm Alliance.
We support the Materials/GMO Subcommittee's proposal to include the terms cisgenesis, intragenesis, and agro-infiltration as excluded methods and to exclude the terms "marker assisted breeding" and "transduction" as excluded methods.
We also urge the Livestock Subcommittee to start working on a proposal to prohibit the use of all antibiotics at all stages of life for poultry, to ensure that the routine of use of antibiotics is consistently prohibited in organic production.
For the full comments, click here.