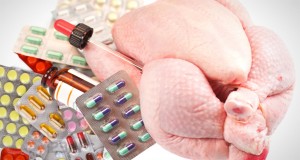 Consumers Union (CU), the public policy and advocacy arm of Consumer Reports,[1] welcomes the opportunity to comment on possible approaches the Food and Drug Administration (FDA), U.S. Department of Agriculture (USDA), and Centers for Disease Control and Prevention (CDC) may take for collecting on-farm antimicrobial use and resistance data.
We are glad that FDA, in collaboration with USDA and CDC, is undertaking this project to collect data on how antibiotics are used on-farm, and also strongly agree that such usage data are needed to help government and stakeholders meet four goals:  1) assess the adoption rate of changes under Guidance for Industry (GFI) #209 and #213; 2) gauge the success of additional antibiotic stewardship efforts and guide their continued development; 3) better understand the associations between antibiotic use practices and resistance; and 4) provide greater transparency about antimicrobial use in food-producing animals.
For full comments, click here.