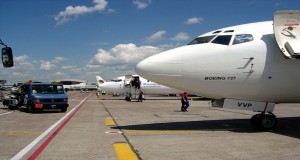 The Department has undertaken a number of important initiatives in recent years to strengthen protections for airline passengers, including its December 2009 rule limiting the duration of tarmac delays and requiring domestic airlines to provide related passenger services, protections, and transparency, and its April 2011 rule extending those protections to foreign and charter airlines and international travel, and also requiring up-front disclosure of additional fees and taxes, better compensation for lost baggage and for being bumped from an oversold flight, and 24-hour holding of reservations at the confirmed fare, and prohibiting post-purchase fare
increases. Consumers Union and U.S. PIRG have supported these past initiatives, and we support the additional protections contained in the proposed rule.
For the full comments, click here.