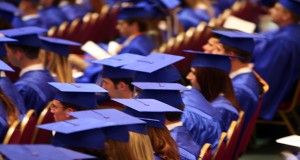 Consumers Union, the policy and advocacy arm of Consumer Reports®, appreciates the opportunity to comment on the Department's plans to engage in further negotiated rulemaking to expand access to the Pay As You Earn (PAYE) repayment plan for federal student loans, which caps monthly payments at 10% of annual discretionary income over a 20-year repayment period. We appreciate the Department's willingness to hear suggestions for how to best expand PAYE access, as well as other potential topics for consideration during negotiated rulemaking.
• We urge the Department to use this rulemaking opportunity to improve access to PAYE in a number of ways discussed below, so that more borrowers have meaningful access to affordable and flexible options for managing their loans.
• To improve borrowers' experiences during repayment, we also recommend improvements to loan servicing and collections, to ensure that private companies in contract with the Department are not subjecting borrowers to abusive practices that can steer them toward default and keep them there.
• Furthermore, we encourage the Department to redouble its efforts to prevent evasion of laws meant to protect students and taxpayers from shoddy career education programs, and to ensure that defrauded students have meaningful access to relief.
Finally, we urge the Department to complete its important work on updated rules for cash management, which were debated at the negotiated rulemaking committee convened earlier this year.
Education is a crucial step on a person's path toward self-development and well-being – but it is becoming ever more expensive. Meanwhile, families' dollars aren't going as far as they did even a decade ago, making it even harder to keep up with rising tuition without taking out a loan.  As a result, more and more households in the U.S. must borrow to pay for higher education – according to recent data, seven in ten college students today graduate with student loan debts averaging about $30,000.
Figuring out how to pay for college at the outset is tough enough; but a whole other headache comes when students leave school and have to navigate the student loan repayment process. Despite the fact that borrowers with federal student loans have a legal right to access a range of different repayment options, many borrowers are overwhelmed by the complexity of the system. Many of the income-driven plans appear similar but have different eligibility requirements, adding to further confusion.
For these reasons, we support the Department's efforts to expand access to the Pay As You Earn (PAYE) program, and urge a focus on streamlining enrollment procedures and removing barriers to enrolling. The Department has both the authority and the responsibility to ensure that borrowers have meaningful choices for managing their loans.
For the full comment letter, click here.