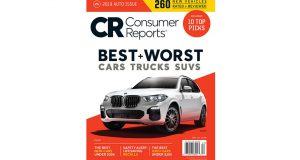 Consumer Reports 2019 "Top Picks" is the most fuel-efficient selection of vehicles ever chosen for this list by the publication. The 10 vehicles are exceptional performers from a range of vehicle types, spanning from a subcompact sedan to a full-sized truck.
The fuel efficiency of CR's "Top Picks" of five frequently-used categories (compact car, midsize car, small SUV, midsized SUV, and full-sized truck) has improved about 33 percent over the past 10 years.  This improvement tracks with vehicle standards on fuel economy and greenhouse gas emissions (also known as "Clean Car" standards), which have been strengthening over the same time period.  After decades of stagnation in fuel economy, the Clean Car standards galvanized automaker investment in fuel efficient technologies and designs. You can see the marked improvement in the chart below.
The trend for improved fuel economy among Top Pick winners can be seen throughout the marketplace, with many cars, SUVs, and trucks routinely demonstrating improved efficiency in our tests with every model generation. This has been saving consumers money at the pump, while reducing emissions per mile and reducing our national consumption of oil.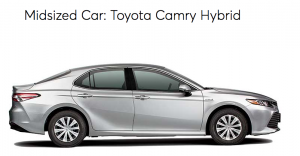 The Top Picks category that has seen the biggest improvement in fuel economy in the past twenty years are midsized cars, according to Consumer Reports testing data. Fuel efficiency among these vehicles in this Top Picks category is up 104 percent in the past 10 years. Much of what accounts for that large spike in improvement is this year's choice for best midsized car, the Toyota Camry Hybrid. CR calls this hybrid, which uses both a traditional internal combustion engine and a lithium-ion battery, a "hyper-efficient" vehicle, adding that "its hybrid-electric powertrain doesn't compromise the driving experience." In fact, the car goes "a hair quicker" from 0 to 60 mph than the regular four-cylinder Camry, while still getting 47 miles per gallon overall in CR's fuel economy tests. The Toyota Camry Hybrid won this same category back in 2012 as well, when CR described its 38 mpg as "eye-opening." Thanks in part to fuel efficiency standards in the U.S. and abroad, Toyota continued to innovate and deliver ever more miles per gallon, all while maintaining or improving the other qualities that put it atop this list in the past.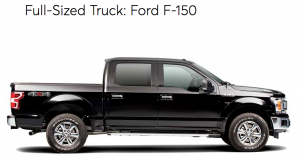 Full-sized trucks chosen as Top Picks have also seen big improvements in fuel efficiency over the past twenty years. CR's Top Pick among full-sized trucks in 2009 was the Chevrolet Avalanche, which got just 13 miles per gallon overall in CR's testing. Compare that to 2019's Top Pick in this category, the Ford F-150, which gets 19 miles per gallon in CR testing (22 mpg for some powertrains in EPA tests).
"Today's cars have become both more efficient and more powerful without raising the cost to consumers," says Jake Fisher, senior director of auto testing at Consumer Reports. "With emerging technologies, including the expanded electrification of cars, automakers have the ability to continue that progress in the years to come."
We see similar improvements in the large car market as well, where this year's Top Pick, the Toyota Avalon Hybrid, delivers 42 mpg overall and 52 mpg on the highway. Those are "astounding numbers for such a large car," writes CR's experts, adding that "the hybrid version in particular offers more room, comfort, and fuel efficiency for the money." The Avalon will save drivers at least $4,000 compared to other large cars, based on current low gas prices and a typical six-year vehicle ownership at about 12,000 miles/year. And those savings would increase with higher gas prices.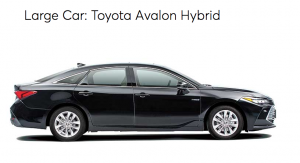 To find out more about which vehicles won't waste your gas money, check out CR's list of Most (and least) Fuel-Efficient Cars by Class. And to get the most out of the money you put into your current gas tank, check this list of tips that CR has put to the test!