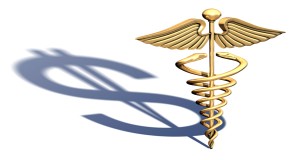 WASHINGTON, DC – George Slover, senior policy counsel for Consumers Union, the policy and advocacy division of Consumer Reports, will testify today in a Senate Judiciary subcommittee hearing on the consumer need for balanced, healthy competition in the health insurance market. The hearing, focusing on the consumer impact of consolidation in the health insurance industry, comes in the wake of two proposed merger announcements between Anthem/Cigna and Aetna/Humana that would reduce the number of major, national insurance companies from five to three.
Consumers Union's testimony warns of the harms that could come from these mega-mergers, closing off choices that consumers want, while increasing costs and lowering quality of care.
"Insurers play a key role in helping make the healthcare system work for consumers, but we have serious concerns that a market dominated by a few, powerful companies could force doctors and hospitals to go beyond trimming costs – demanding cuts that may begin to degrade the care and service provided to below what consumers need and value," said Slover.
The consumer group also urges lawmakers and regulators alike to be skeptical of industry claims that giving insurance companies more market power will offset the market power of hospital and doctor groups, which have also seen increased concentration.
"The solution to too much provider power is not to give health insurers their own market power and then hope they'll take care of consumers. The actual result will just be more market power for insurers and providers, while everyone else – from consumers to smaller hospitals and local clinics – are left to deal on their own," said Slover. "We want providers to be motivated to look for ways to lower rates without cutting corners, rather than being forced to cut services down to the bone in order to survive. That's the difference between responding to true competition in the market versus knuckling under to a market dictator."
For a full copy of the testimony, contact Kara Kelber (kara.kelber at consumer.org). The hearing before the Senate Judiciary Antitrust Subcommittee is scheduled for 10 a.m. on Tuesday, September 22. For more information, please visit www.judiciary.senate.gov.